Bahaa Hariri's representative, Safi Kalou, meets Mufti Deryan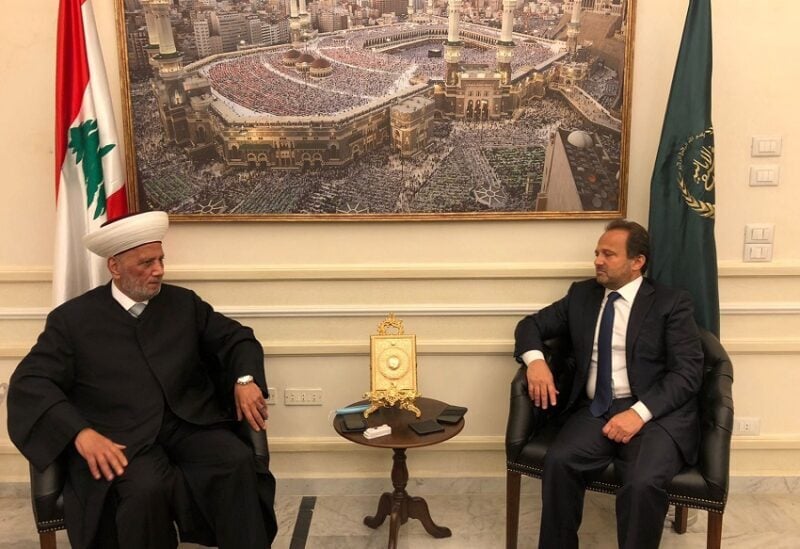 The Grand Mufti of the Republic, Sheikh Abdul Latif Derian, received the political representative of Bahaa Hariri in Lebanon, Safi Kalou, where the latest developments on the Lebanese scene were presented.
This visit comes within the framework of a series of meetings that Kalou is carrying out with Lebanese personalities and symbols, as he visited Maronite Patriarch Mar Bechara Boutros Al-Rai last week.
After his meeting with Rahi, Kalou stressed "the importance of the patriarchal edifice role, to which the glory of Lebanon was given, in preserving the Islamic-Christian pact foundation and in safeguarding Lebanon's security, stability and prosperity," noting "the patriarch's stances calling for impartiality, the application of the Taif Agreement, and the restriction of weapons to the Lebanese army, and the implementation of UN resolutions 1559, 1680 and 1701, as well as the Arab and international initiative carried by the Kuwaiti Foreign Minister, which is integrated with the initiative of United Nations Secretary-General Antonio Guterres, as well as the visit of the Secretary of the Vatican State for Relations with Countries, Archbishop Paul Richard Gallagher to Lebanon. All these international initiatives aim to restore Lebanon's sovereignty and to rescue it economically.