Bassil: Those who wanted to burn presidential tenure have burned entire country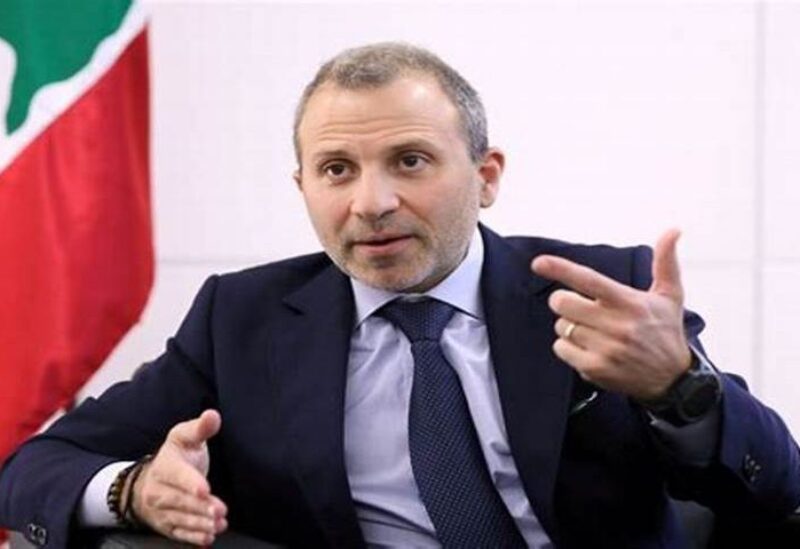 The Head of Free Patriotic Movement Gebran Bassil has accused PM-designate Saad Hariri of "slaughtering the country," while lamenting that "those who wanted to burn the presidential tenure have burned the entire country."
"We have resolves all the domestic (government) formation hurdles at our expense and Saad Hariri must overcome the foreign hurdles so that we can meet him," Bassil said in an interview with the FPM-affiliated tayyar.org news portal.
"If he is inclined to step down, why is he slaughtering the country and contributing more and more to its bleeding?" Bassil added, decrying that "those who wanted to burn the presidential tenure have burned the entire country."
Asked whether the latest U.S.-French efforts might soften the Saudi stance towards Hariri, Bassil said "this scene is the biggest proof that the government's problem is not domestic."
"The effort that the United States and France are carrying out with Saudi Arabia is sufficient to highlight a key part of the government's problem," the FPM chief added, a few days after the U.S. and French ambassadors to Lebanon held talks on Lebanon in KSA.
Asked about al-Mustaqbal Movement and its allies' possible boycott of binding parliamentary consultations should Hariri step down, Bassil said: "If this is truly the intention, the country will not stop and no one can paralyze life in it."
"Harri was named in the consultations without Christian (votes) and we accepted that, and if they decide so, a premier will be named without them," the FPM chief added.