Berri calls for general Parliament session on Monday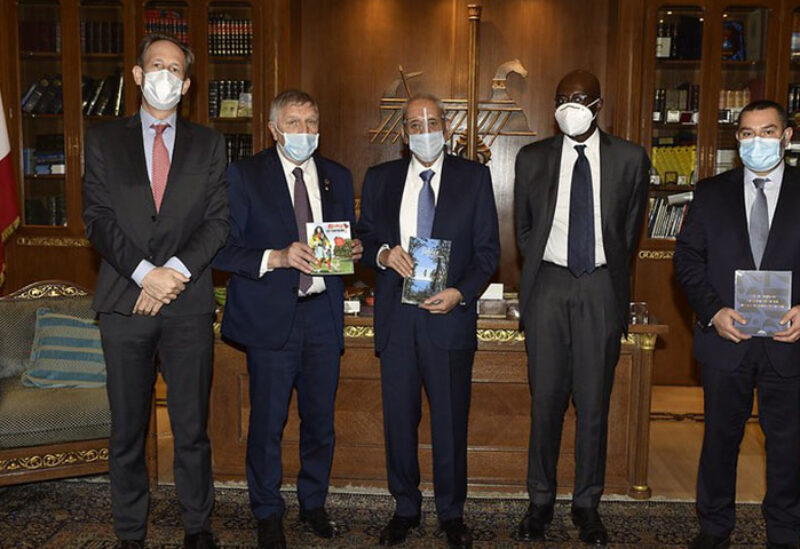 Parliament Speaker, Nabih Berri, received on Wednesday at his Ain el-Tineh residence, the Secretary General of the Parliamentary Assembly of the Francophonie, French MP Jacques Karbal, accompanied by the Assembly's Administrative Secretary General, Middle East and Africa Official.
The meeting touched on the latest developments and the general situation in Lebanon and the region, in addition to means to enhance cooperation and coordination between the Assembly and the Parliament in the various domains, especially at the legislative level.
Berri also received Uruguay's Ambassador to Lebanon, Ricardo Narío, who came on a farewell visit upon the end of his diplomatic mission in the country.
The visit was an occasion to discuss the general situation and the bilateral relations between the two countries.
On the other hand, Berri called for a general parliamentary session to be held at 11:00 am on Monday, March 29, at the UNESCO palace, to discuss and approve draft laws and proposals on the parliament's agenda.
Speaker Berri also received a cable from Palestinian President, Mahmoud Abbas, expressing condolences on the passing of the Director General of Foreign Affairs at the Parliament, Bilal Sharara.