Berri discusses general situation with French Ambassador, meets Belgian Ambassador and UNICEF's Beigbeder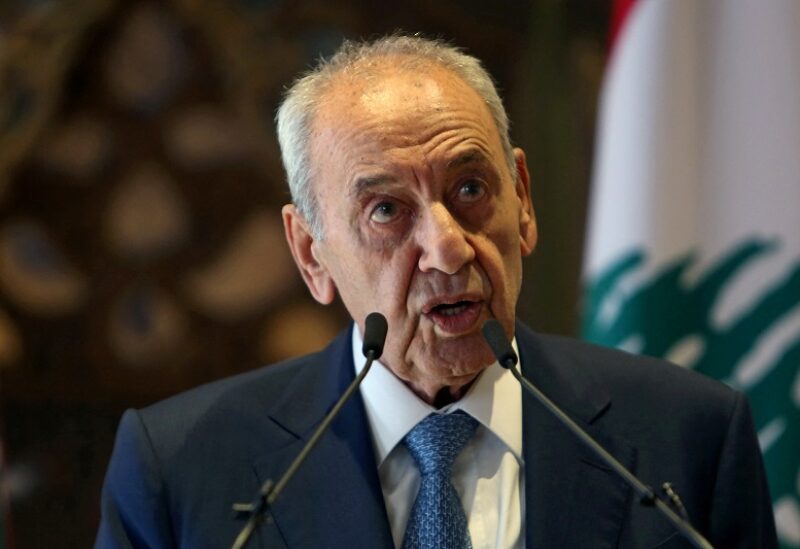 House Speaker, Nabih Berri, on Friday received at the Second Presidency in Ain El-Tineh, French Ambassador to Lebanon, Anne Grillo, with whom he discussed the current general situation and the latest developments, in addition to the Lebanese-French bilateral relations.
Speaker Berri also received UNICEF Representative in Lebanon, Edouard Beigbeder, who came on a protocol visit, during which Beigbeder briefed the Speaker on UNICEF's work programs in Lebanon, especially the areas of cooperation with the Parliament.
Speaker Berri later met with Belgium's Ambassador to Lebanon, Hubert Cooreman, who came on a farewell visit upon the end of his diplomatic mission in the country.
On the other hand, Speaker Berri received a congratulatory cable marking the blessed Adha Eid,  from Egyptian President Abdel Fattah el-Sisi, in which he highlighted the need for the spirit of solidarity and bonding among the peoples of the nation.
Berri also received similar congratulatory cables on the blessed Adha Eid, notably from: the Speaker of the Federal National Council of the United Arab Emirates Saqr Ghobash, Speaker of the Shura Council of the Sultanate of Oman Khalid bin Hilal bin Nasser Al-Maawali, Secretary General of the Asian Parliamentary Assembly Mohammed Reza Majdi, Former Iraqi Prime Minister Ayad Allawi, and Head of Hamas Political Bureau, Ismail Haniyeh.