Berri discusses situation with Hamieh, meets with Akar, Mortada, Ambassador of Bangladesh, cables Sultan of Oman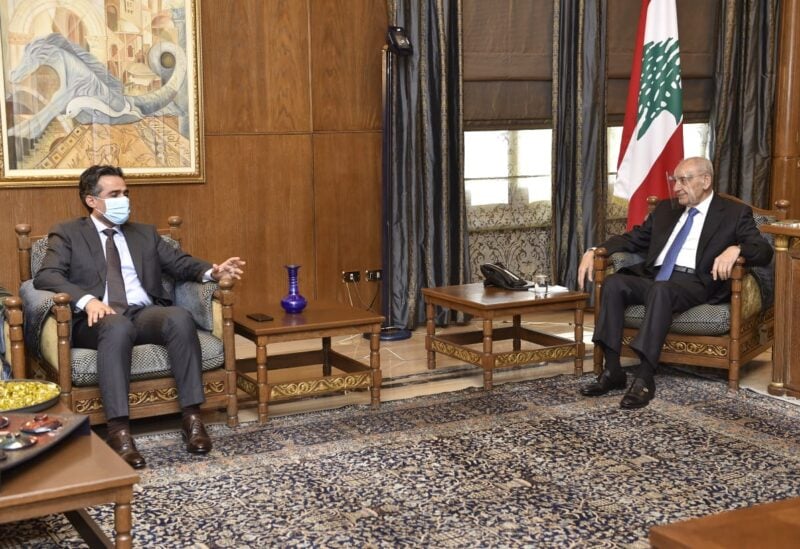 The Parliament Speaker Nabih Berri, received on Monday at the Second Presidency in Ein El-Tineh former Minister Zeina Akar.
This afternoon, Speaker Berri met with Minister of Public Works and Transport, Dr. Ali Hamieh, who came on a protocol visit, during which they discussed the current general situation and his work program at the Ministry.
Among Speaker Berri's itinerant visitors for today had been former Ambassador Jihad Mortada.
Berri also met with Bangladeshi Ambassador to Lebanon, Mohammed Jahangir Al Mustahidur Rahman.
On the other hand, Berri cabled Sultan of Oman Haitham bin Tariq Al Said, expressing solidarity with Oman and offering condolences for the victims of the tropical cyclone "Shaheen" that hit the Sultanate of Oman.
Berri also sent a similar cable to the Chairman of the Shura Council of the Sultanate of Oman, Sheikh Hilal bin Nasser Al Mawali.