Berri follows up on south Lebanon developments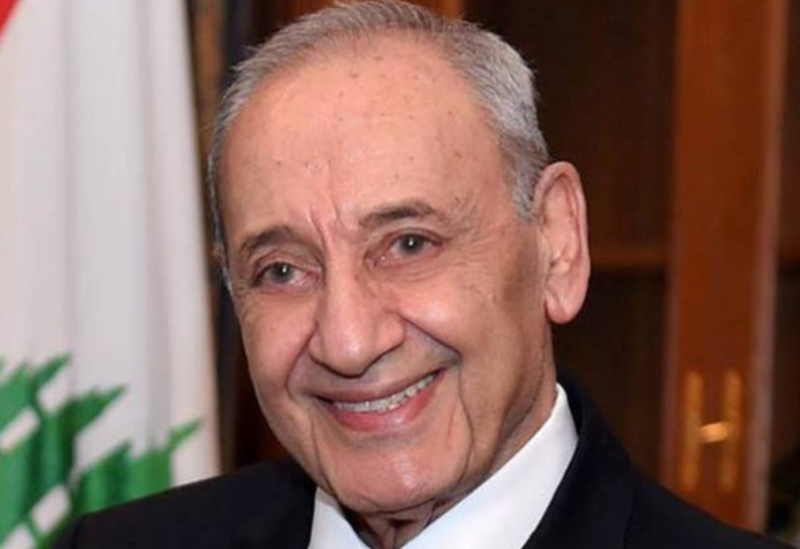 On Monday, House Speaker Nabih Berri hosted Belgian Ambassador to Lebanon, Koen Vervaeke, at the Second Presidency in Ain El-Tineh. During their meeting, they delved into the prevailing situation and ongoing developments in Lebanon and the wider region, particularly in light of the escalating Israeli aggression on the Gaza Strip and the southern border Lebanese villages and towns adjacent to occupied Palestine.
Furthermore, Speaker Berri, in his discussions with Army Intelligence Director Brigadier General Tony Kahwaji, closely monitored the overall situation, with a special focus on security and field developments in southern Lebanon.
In another meeting at Ain El-Tineh, Speaker Berri engaged with a delegation from the "Strong Republic" bloc, led by MP George Adwan. The delegation, comprising Ghassan Hasbani, Camille Chamoun, Elias Stephan, Nazih Matta, Ghada Ayoub, Jihad Pakradouni, Pierre Bou Assi, Melhem Riachi, Razi Al-Hajj, Ziad Hawat, Elias Khoury, and Fadi Karam, explored current political developments and legislative affairs in their discussions.