Berri holds array of discussions with Mikati, ambassador of Saudi Arabia, Kuwait, and Qatar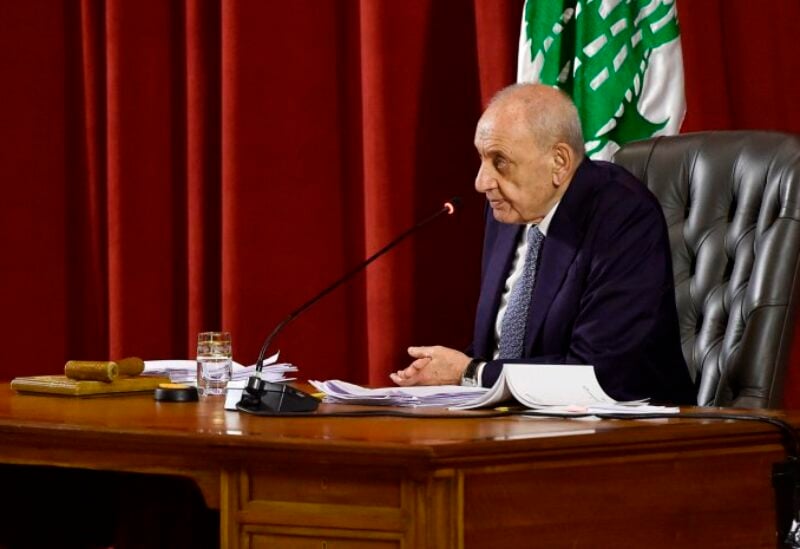 House Speaker, Nabih Berri, on Tuesday welcomed at his Ain al-Tineh residence KSA Ambassador to Lebanon, Walid Al-Bukhari, with whom he discussed the general situation, as well as bilateral relations between the two countries.
Berri also welcomed Kuwaiti Ambassador to Lebanon, Abdel-Al Al-Qena'i, who said in response to a question whether his visit to Ain al-Tineh was a translation to the Kuwaiti initiative's success that his presence in Ain al-Tineh was "an outright evidence that the initiative has succeeded."
"The House Speaker has stressed that the Kuwaiti initiative has diligently led to the restoration of relations; this initiative will be a starting point to further strengthen ties between our brotherly countries," the Kuwaiti diplomat said.
Berri separately welcomed Qatar's Ambassador to Lebanon, Ibrahim bin Abdulaziz Muhammad Saleh Al-Sahlawi, who paid him a protocol visit upon assuming his new diplomatic mission as the country's Qatari ambassador to Lebanon.
Berri then received Audit Bureau Judge Muhammad Badran who handed him a special report on the telecommunications sector in Lebanon.
Later in the afternoon, Speaker Berri received Prime Minister, Najib Mikati, with whom he discussed the general situation and the latest developments on the local scene.