Berri meets new council of Lebanese order of physicians and former PM Diab, discusses situation with MPs Akran Chehayeb and Wael Abu Faour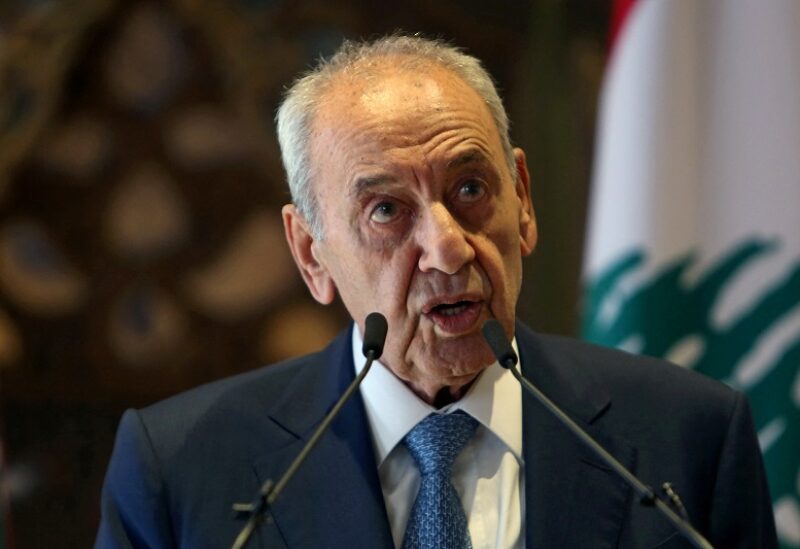 House Speaker, Nabih Berri, on Thursday received at the Second Presidency in Ain El-Tineh, a delegation from the new council of the Lebanese Doctors' Syndicate in Beirut, headed by Syndicate Dean Professor Youssef Bakhash, who came on a protocol visit after the election of the Syndicate new Council.
The visit was an occasion during which they discussed the demands of physicians and legislative affairs related to the health sector and ways to fortify it.
After the meeting, Head of the Doctors' Syndicate, Professor Youssef Bakhash said they raised with the Speaker all the challenges facing the health sector in Lebanon in light of the socio-economic crises the country is going through.
Dean Bakkash also indicated that they presented to the Speaker all the suggestions and proposals that must be taken in order to keep the health sector resilient and steadfast.
Separately, Speaker Berri met with "Democratic Gathering" MPs Akram Chehayeb and Wael Abu Faour, with whom he broached the current general situation and the latest political developments, in addition to legislative affairs.
This afternoon, Berri received former Prime Minister, Hassan Diab, with whom he discussed the current general situation and the most recent political developments.
Diab left Ain El-Tineh without making a statement.