Berri meets Wazni, tackles with Khair repercussions of oil spill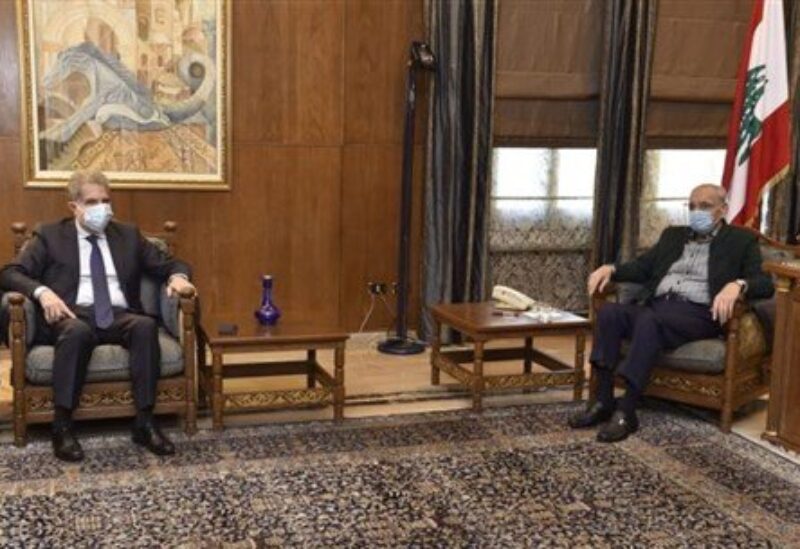 Parliament Speaker Nabih Berri tackled on Tuesday the environmental disaster that affected the Lebanese coast from Naqoura to Beirut due to the Israeli oil spill off the shores of occupied Palestine. In this context, Speaker Berri contacted by phone the Secretary-General of the Higher Relief Committee, Major General Muhammad Khair, asking him to expedite the detection of the damages affecting the beach, the fishermen and their livelihood, and estimate the size of the losses incurred in preparation for paying compensation to those affected.
The Speaker of Parliament reiterated "the necessity for Lebanon to initiate a complaint before the United Nations and the relevant international organizations against the Israeli entity, and hold it responsible for the consequences resulting from this environmental crime that threatens the Lebanese coast and the Mediterranean."
On a separate note, Speaker Berri welcomed caretaker Minister of Finance, Ghazi Wazni, and discussed with him the general conditions, especially the financial situation.