Berri receives army command delegation, discusses general situation with Iraqi MP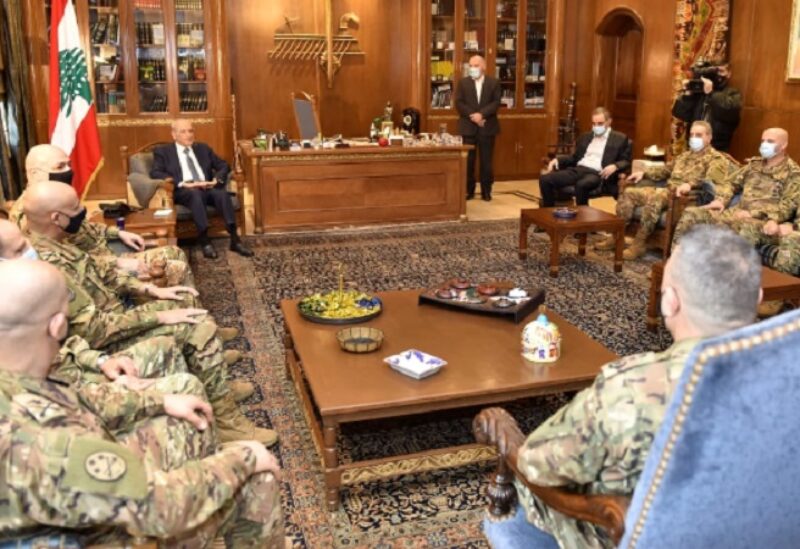 House Speaker, Nabih Berri, on Thursday received at the Second Presidency in Ain El-Tineh, a delegation of the Lebanese Army Command, headed by Army Commander, General Joseph Aoun, who offered him well-wishes on the glorious holidays and the New Year.
Speaker Berri also received Dr. Walid Tarraf, in the presence of the "Development and Liberation" Bloc MP Mahammed Nasrallah.
This afternoon, Berri received Iraqi MP Abdul Amir al-Mayahi, in the presence of Mufti Sheikh Hassan Sharifa, with whom he discussed the general situation in Lebanon and the region, as well as the Lebanese-Iraqi relations.