Berri receives well-wishing calls on Fitr Eid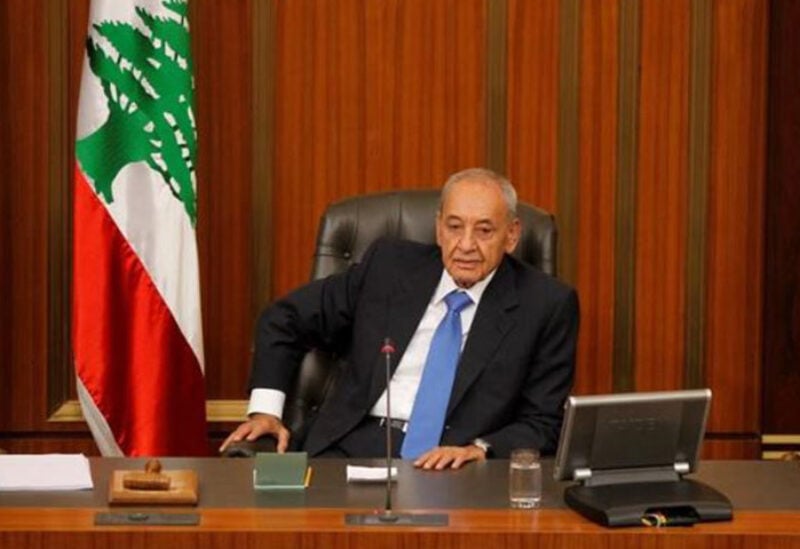 House Speaker Nabih Berri received Saturday congratulatory calls on Eid Al-Fitr, most notably from: Caretaker Prime Minister Hassan Diab; former President Amine Gemayel; Prime Minister-designate Saad Hariri; former PMs Najib Mikati and Fouad Siniora; Maronite Patriarch Cardinal Bechara Boutros Al-Rahi; Greek Orthodox Patriarch of Antioch and all the East Youhanna Al-Yazji; Melkit Catholic Patriarch of Antioch and the rest of the East Youssef Al-Absi; Beirut Greek Orthodox Metropolitan Archbishop Elias Aoudeh; Sheikh Aql of the Druze Community Naim Hassan; Vice Head of the Supreme Islamic Shiite Council Sheikh Ali Al-Khatib; Deputy Speaker of Parliament Elie Ferzli; Deputy Prime Minister and Caretaker Defense Minister Zeina Akar; 'Loyalty to the Resistance' Bloc Head, MP Mohammad Raad; Head of the 'Marada Movement', former Minister Sleiman Franjieh; Tashnag Party Head, Hagop Paqradounian; Central Bank Governor Riad Salameh; Chairman of the Supreme Judicial Council, Judge Suhail Abboud; Secretary General of the Lebanese-Syrian Supreme Council Nasri Khoury; and Secretary General of the Arab Parliamentary Union Fayez Shawabkeh.
He also received well-wishing calls from several other current and former ministers and deputies, accredited ambassadors, as well as political, spiritual, judicial, economic, municipal and expatriate dignitaries.
Similarly, the Speaker received congratulatory cables from the Speaker of the Omani Shoura Council, Khalid bin Hilal bin Nasser Al-Maawali, and Head of the Federal National Council in the United Arab Emirates, Saqr Ghobash, in addition to the heads of parliaments of a number of Arab, Islamic and international countries.