Berri tackles developments with EU's Graziano, UN's Wronecka, KSA's Bukhari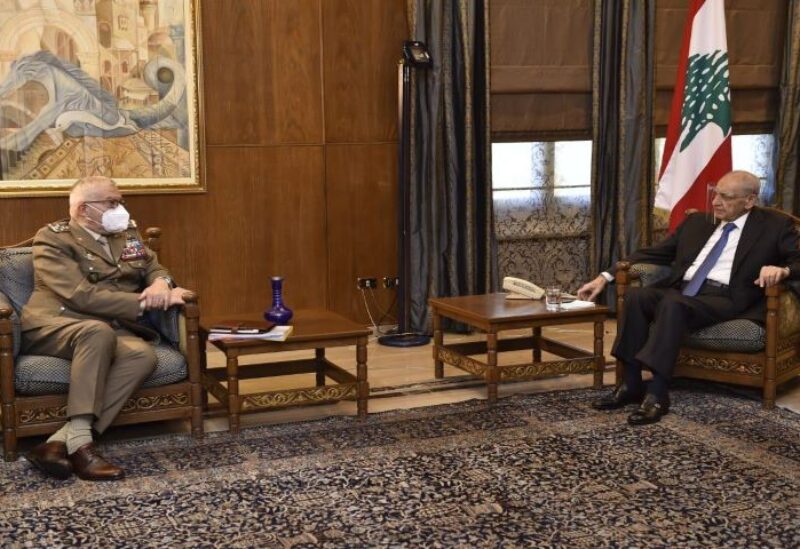 Speaker of the House, Nabih Berri, on Thursday welcomed at his Ain El-Tineh, residence head of the EU's military mission, General Claudio Graziano, at the head of a military delegation.
The meeting reportedly reviewed the general situation in Lebanon and the region.
Speaker Berri also broached the latest developments with the United Nations Special Coordinator in Lebanon, Joanna Wronecka, who left without making any statement.
Later in the afternoon, Berri welcomed KSA Ambassador to Lebanon, Walid Bukhari, who offered the House Speaker condolences on the passing of head of the Supreme Islamic Shiite Council, Imam Sheikh Abdul Amir Qabalan.