Black market dollar sets fire to the streets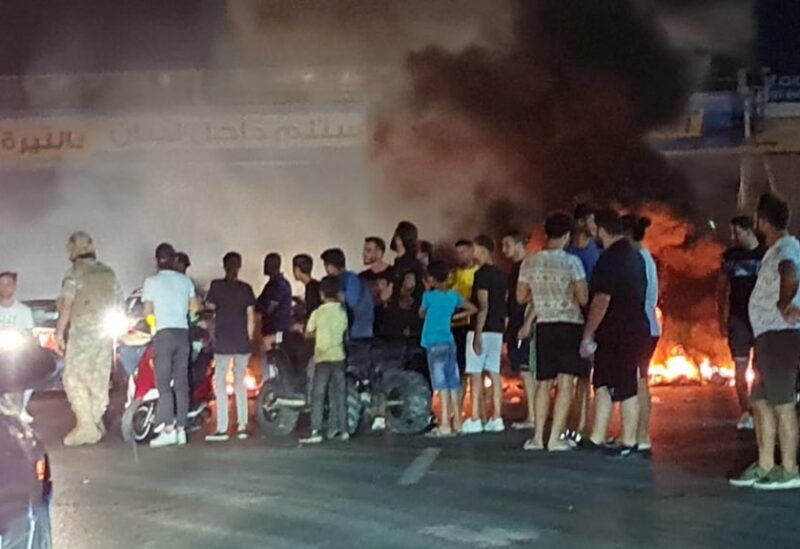 Several demonstrators from various Lebanese regions blocked some roadways in protest of the country's deteriorating living conditions, ranging from the hike in the dollar's price to the cessation of most medicines, including infant formula, from pharmacies.
Protesters barricaded both directions of the Naameh road with burning tires, as military personnel of the Lebanese army worked to reopen the road afterwards.
To protest the deteriorating living conditions in the north, demonstrators blocked the road in front of President Mikati's residence in Tripoli.
Protesters in Tyr used burning tires to block the main road at the Abbasieh junction. The army and security personnel worked together to unblock the route so that traffic could flow freely.