Blocked roads across Lebanon (Videos)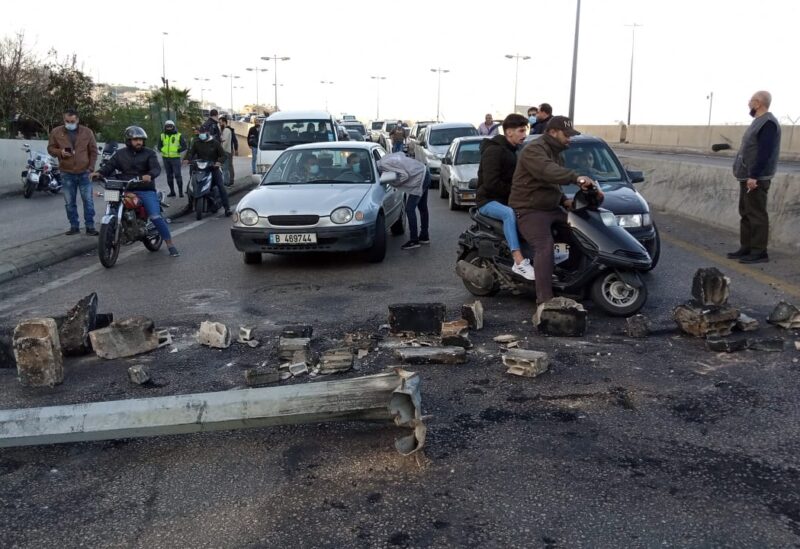 The road blockage continues, since Sunday evening, in response to the popular protests across Lebanon, over the miserable economic situation.
According to the Traffic Management Center, all roads within Beirut and the south are passable, while the roads within the northern region, Beddawi/Akumi, Palma, Muhammara, Al Abdeh, Kosha, and Halba, are still blocked.
As for Jbeil, Zouk, Ghazir, Dawra are all cut in both directions, while the road on the Dora highway towards Nahr el Mot is partially blocked.
The roads cut within the Bekaa area are Jedita Al-Aali and Taalabaya.
The TMC added that the traffic is partially cut on the Dhour al-Abadieh highway.