Bou Habib concludes his participation in Mediterranean dialogue conference in Rome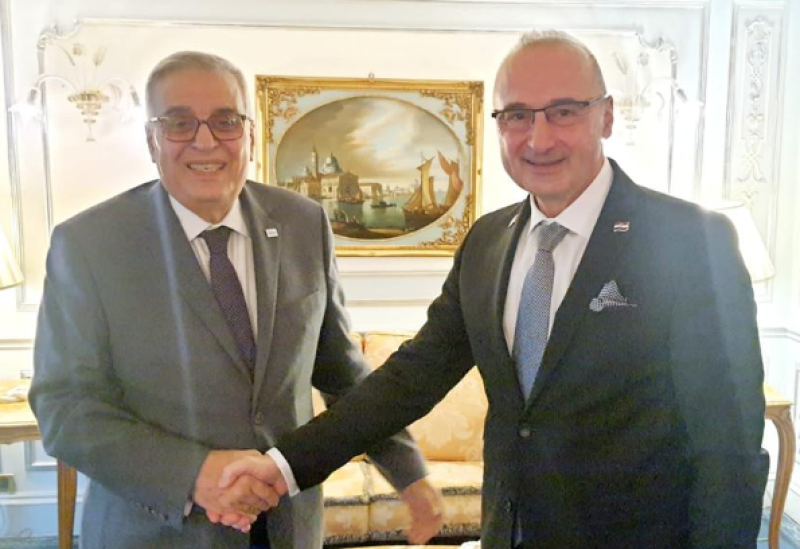 Minister of Foreign Affairs and Emigrants Abdullah Bou Habib concluded his participation in the work of the Mediterranean Dialogue Conference in Rome.
Together with the Italian Minister of Foreign Affairs, Antonio Taiani, and the Turkish Minister of Agriculture, Fahit Kreci, he chaired a working session on food security, which included the most important challenges facing the world to reduce the spread of hunger and achieve sustainable development.
He also met Croatian Foreign Minister Gordan Grelik Radman, who invited him to visit his country during the first half of next year to develop bilateral cooperation, and promised to convey Lebanon's point of view to his European counterparts regarding the need to address the Syrian displacement crisis in Lebanon.
Bou Habib's meetings included a meeting with Japanese Minister of State for Foreign Affairs Shunzuki Takei, where they discussed ways to strengthen bilateral relations, and how to benefit from Japan's role in financing the United Nations High Commissioner for Refugees to ease the burden of asylum on Lebanon.
The minister also met with the First Deputy Assistant Minister of Foreign Affairs, Mrs. Yael Lambert, who urged holding presidential elections and forming a new government to carry out reforms.
For his part, he requested the support of the United States with organizations and authorities concerned with asylum issues for more cooperation with Lebanon.