Bou Habib discusses with Russian, Chinese Ambassadors UNIFIL mandate renewal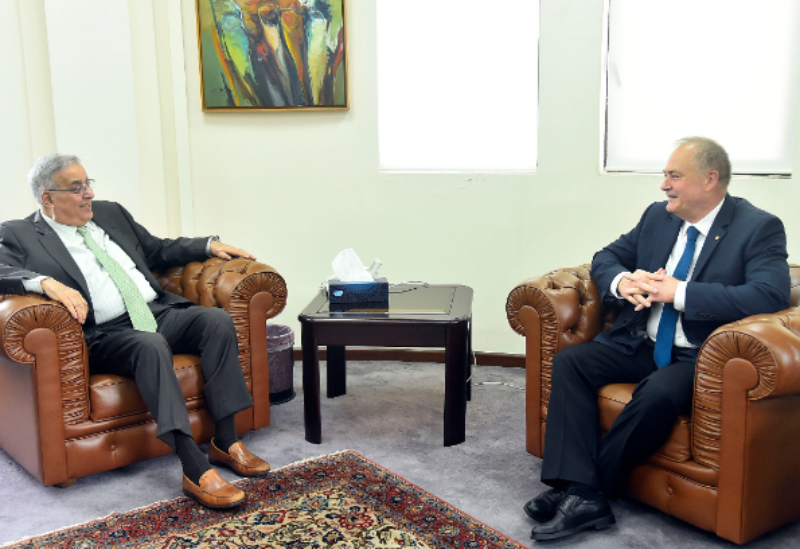 Abdallah Bou Habib, the caretaker Foreign Minister, met with Alexander Rudakov, the Russian Ambassador to Lebanon, and Qian Minjian, the Chinese Ambassador to Lebanon, at his office on Thursday, with discussions apparently focused on UNIFIL's mandate renewal.
Minister Bou Habib asked the Russian and Chinese ambassadors for their countries' support for article No. 11 bearing the renewal decision, which stipulates supporting the Lebanese army patrols operating in the south for a full year with oil, gas and medical supplies to be able to carry out joint patrols with UNIFIL.