Bou Saab broaches general situation with German Ambassador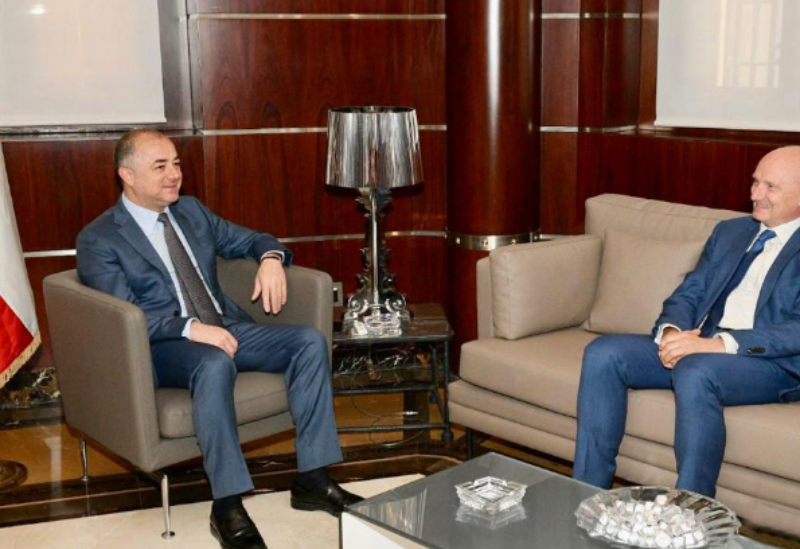 Elias Bou Saab, the deputy speaker of the parliament, met with Andreas Kindl, the German ambassador to Lebanon, on Friday in his office at the parliament. They spoke about the general state of affairs and the global energy and gas crises.
The pair also discussed ways of developing parliamentary cooperation between Lebanon and Germany in several domains.