Bread queues extend North Lebanon, price of a bundle is at 10,000 LBP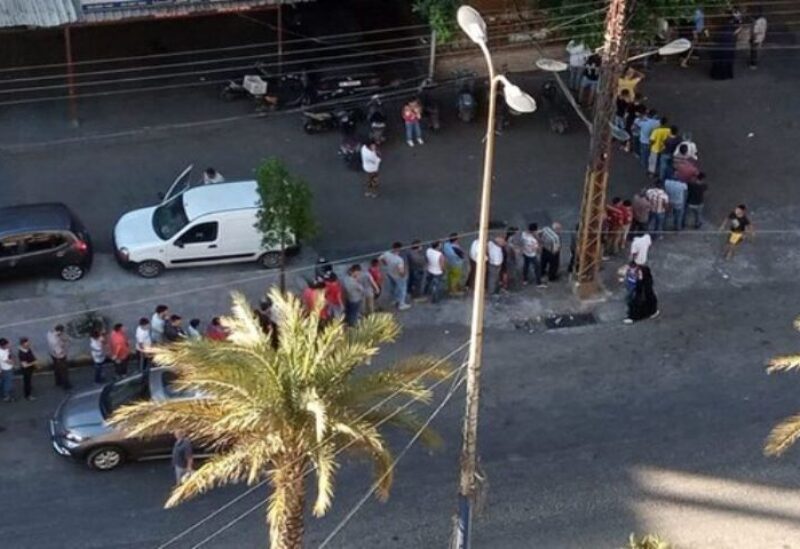 Following the announcements of closure by some bakeries due to diesel and flour outages, citizens rallied to bakeries to purchase and store bread in North Lebanon.
The scene in front of al-Ridani bakeries in al-Badawi is similar to many bakeries in the north, while a few bakeries are still distributing bread to retail shops in villages and towns, provided that delivery in the most remote areas is at the expense of shop owners who are raising its price to 10,000 LBP.
This phenomenon do not exist in villages and mountain towns that have bakeries that produce Arabic bread, and some of it are still operating on wood.
In this regard, the head of the Bakery Owners Syndicate, Ali Ibrahim, confirmed earlier that "the price of a bundle of bread in the bakeries is still sold at the official price at 4,000 LBP."
Ibrahim explained that selling bread in is not our responsibility, as it the price of one bundle of bread is sold in some areas at about 15,000 LBP. "We as bakeries, adhere to the official price despite the challenges and difficulties we are facing," he said.
Regarding the possibility of closing the bakeries tomorrow, he said: "They pledged distributing diesel to the bakeries and mills, but we did not see receive any quantities yet."
Ibrahim wondered: "What are they still waiting for and why do they not meet their promises as a mercy to the citizens?"