British ambassador meets with Mikati, pledges UK support to Lebanon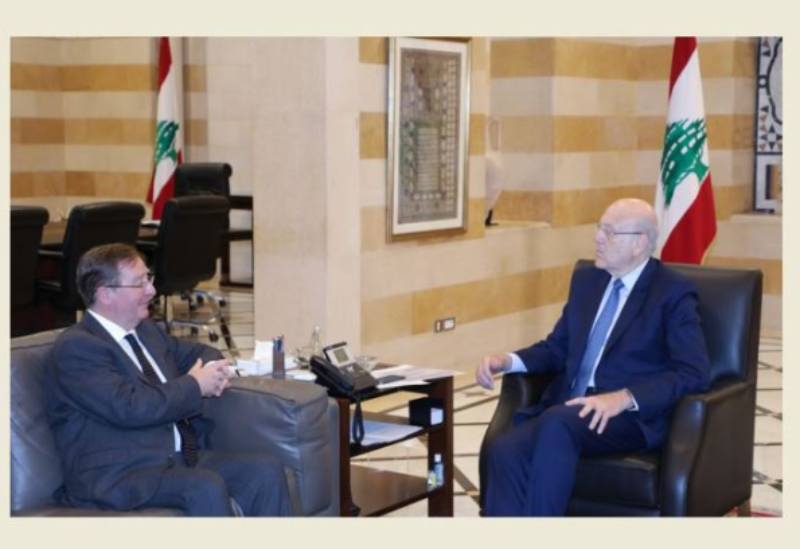 British Ambassador to Lebanon, Hamish Cowell, on Tuesday met with Caretaker Prime Minister, Najib Mikati, at the Grand Serail.
In the wake of the meeting Ambassador Cowell said:
''I had a good first meeting with Prime Minister Designate Najib Makati. Our discussion underlined the importance of strengthening the longstanding bilateral relations between our countries.
I committed to continuing the UK's support to the Lebanese Armed Forces and to the most vulnerable living in Lebanon.
The UK wants to see stability, prosperity and security in Lebanon. This is why I urge authorities to deliver urgent reforms in order to secure a much-needed IMF deal.
This is essential:
-To put Lebanon on the path to recovery
-To regain business and investor confidence
-To address the many and very serious difficulties the Lebanese people are facing.
The UK will support Lebanon in this regard.''