Bukhari holds Eid prayers in presence of Arab and Islamic countries' Ambassadors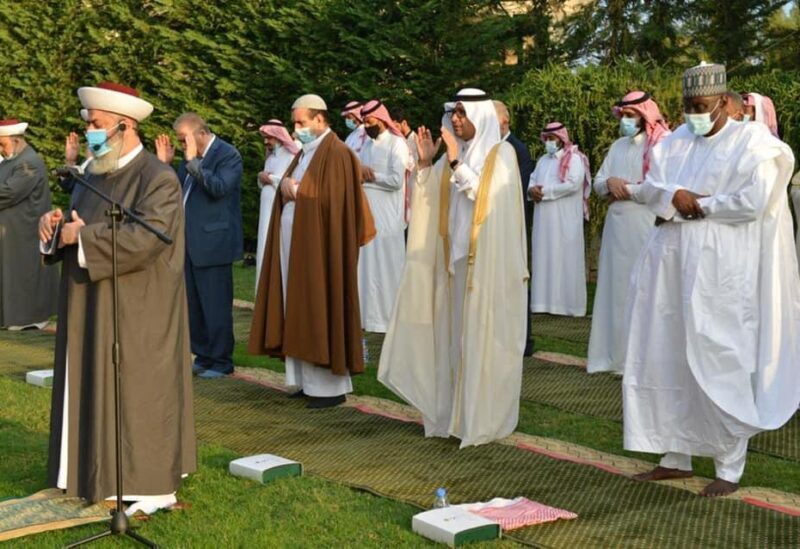 The Saudi Ambassador of the Custodian of the Two Holy Mosques to Lebanon, Walid bin Abdullah Bukhari, has held Eid prayers at his residence in Yarzeh, in the presence of Ambassadors from Arab and Islamic countries and members of the Embassy.
Afterwards, Ambassador Bukhari held a banquet on this occasion, attended by Ambassadors of Arab and Islamic countries, while taking all preliminary precautionary measures related to the pandemic. The Ambassador greeted and congratulated everyone on the Blessed Eid al-Fitr, and highlighted the close relation between the Kingdom and its Arab and Islamic brothers, wishing that God accepts the fasting during the Blessed Month.