Bukhari performs Eid prayers at his residence in Yarze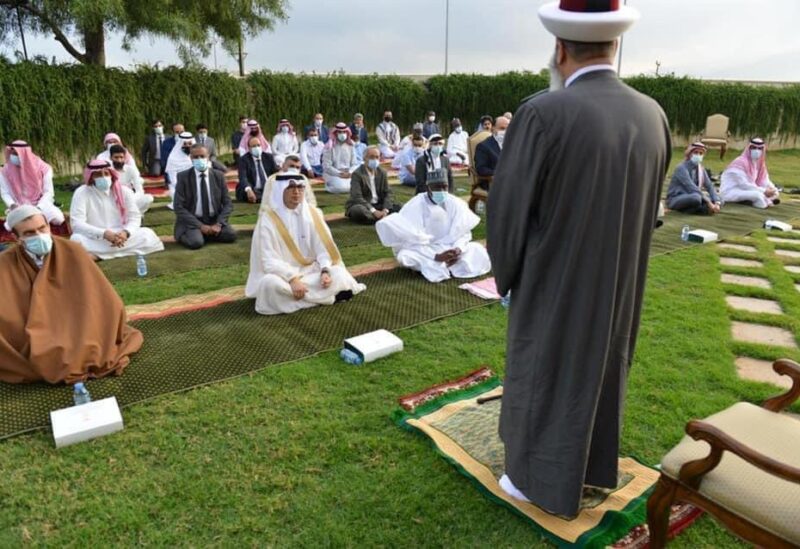 Saudi Ambassador to Lebanon, Walid bin Abdullah Bukhari, performed the Eid al-Fitr prayers at his residence in Yarze today, in the presence of a number of ambassadors from Arab and Islamic countries and members of the embassy.
Bukhari then held a banquet in honor of his diplomatic guests and Eid well-wishers, while the embassy maintained the necessary precautionary measures related to COVID-19 virus.
The Saudi Ambassador welcomed his honorable guests and congratulated them on the blessed Eid al-Fitr, highlighting "the depth of the relationship between the Kingdom and its brothers from the Arab and Islamic countries." He asked the Lord Almighty to accept the fasting of all during the blessed month of Ramadan, hoping that the Arab and Islamic nation will witness many prosperous years to come, with health, wellness, security and safety prevailing.
In turn, the attending guests congratulated Ambassador Bukhari on this blessed occasion, wishing the Kingdom's leadership and people goodness and peace.