Caretaker health minister meets new Iranian ambassador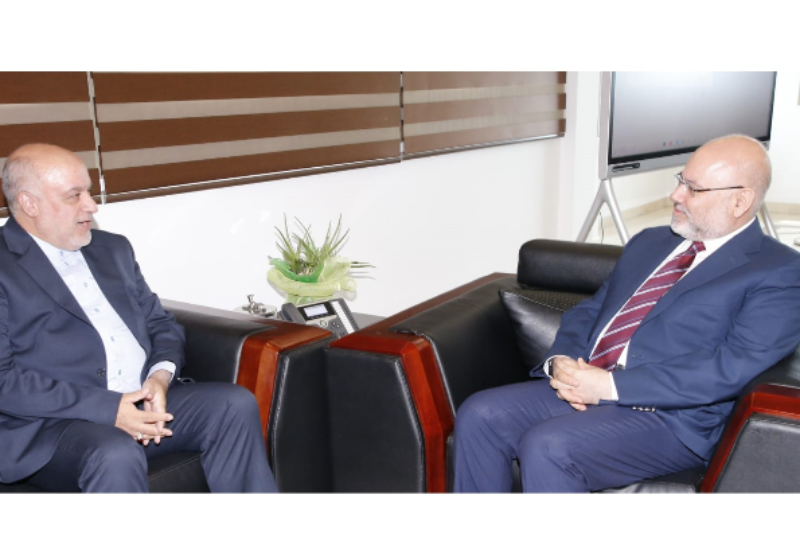 Caretaker Minister of Public Health, Dr. Firas Abiad, on Tuesday received at his ministry office the new Iranian Ambassador to Lebanon, Mujtaba Amani, who came on an acquaintance, protocol visit.
The visit had been an occasion to discuss possible areas for joint cooperation.
On the other hand, Caretaker Minister Abiad met at his ministry office, with a delegation of the World Bank, that included the Dean of the Board of Executive Directors of the World Bank Group, Dr. Mirza Hassan, WB's Regional Director of the Mashreq Department Jean-Christophe Carret, and WB's Country Operations Officer Mouna Couzi.
Discussions touched on the current joint projects between both sides, and the future projects that can be agreed upon in the field of medicine and hospitalization, with the aim of enhancing health services for patients in Lebanon.