Citizens urge MPs to resign during Nahr El Mot sit-in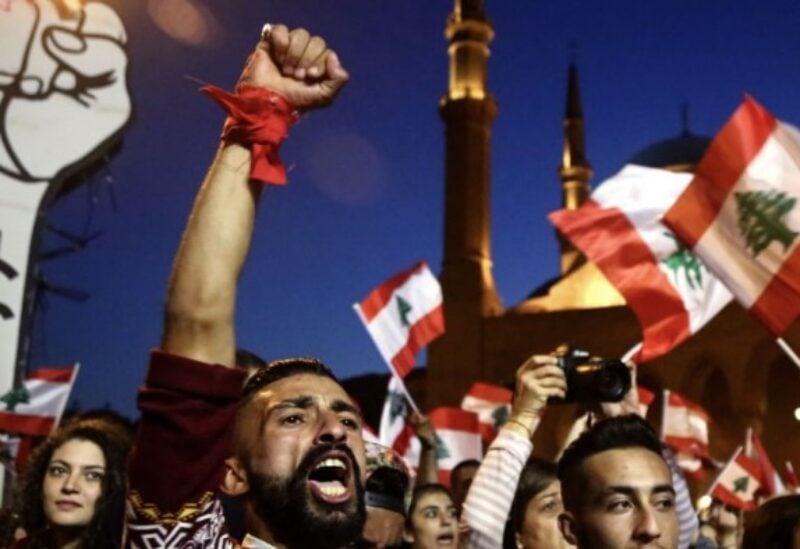 Lebanese citizens are currently holding a sit-in in front of Montelibano building in Nahr El Mot to protest the deteriorating economic situation in Lebanon, the National News Agency reported on Saturday.
The protesters consider "popular movements are the only way that would convey their voice," NNA said, as the country is grappling with economic collapse and scarcity of liquidity.
Lebanon's pound currency on Saturday fell to more than 10,100 against the U.S. dollar, local media said, noting that further devaluation is likely to occur in light of months-long political deadlock.
A spokesman for the demonstrators called on lawmakers affiliated to the Progressive Socialist Party, the Lebanese Forces Party and the Future bloc to resign "because the parliament has lost its legitimacy."
"We no longer have a future. We have nothing to eat or drink. Therefore, we have nothing to lose anymore," the spokesman said out of despair and in a rebuke to politicians.
"We will go to the streets every day. One U.S. dollar now is almost 11,000 Lebanese pounds, and traders [who provide us with commodities] take money from us on the basis that 1 USD = 13,000 LBP," he said, warning that their protest will escalate in different ways.