TMC: Snow blocks several mountain roads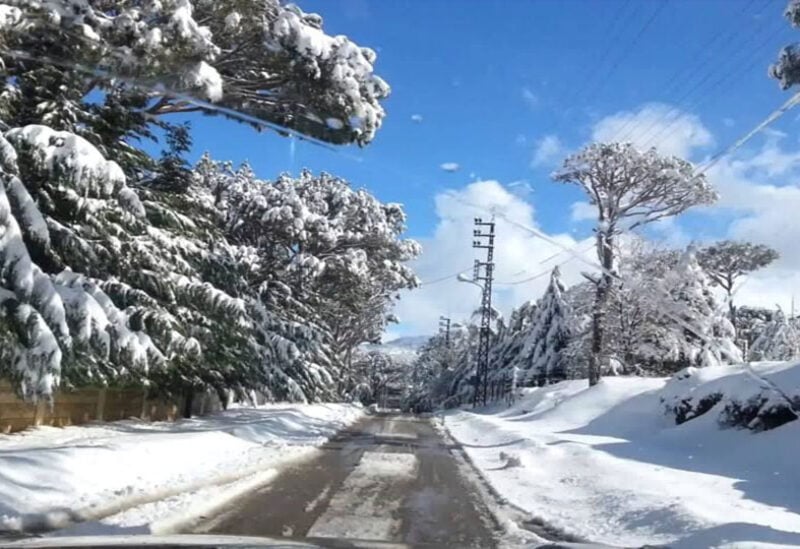 Traffic Management Center on Friday reported that several mountainous roads have been blocked across Lebanon due to the accumulation of snow in the following regions:
Aynata – Arz
Kfardebian – Hadath Baalbek
Ayoun Al-Siman – Hadath Baalbek
Aqoura – Hadath Baalbek
Mnaitra – Hadath Baalbek
Falougha – Zahle – Dhour Shweir
Jurd Merbin – Hermel
Shebaa – Kfarshouba and Shebaa – Rashaya
Shebaa -Ain Ata
Tannourine – Laqlouq and Tannourine – Hadath Aljeba
Kafraya – Maasir Al-Chouf
Kobayat – Hermel
The control room reported that Jezzine Kfarhouneh highway is closed due to the formation of a layer of ice. As for the Marj Al Zuhour road, Rashaya is open to all vehicles.
As for the Dahr al-Baidar road, is open for four-wheel drive vehicles only, while Zahleh Tarshish road, is closed to snow accumulation.