Country's current situation between President Aoun, PM Mikati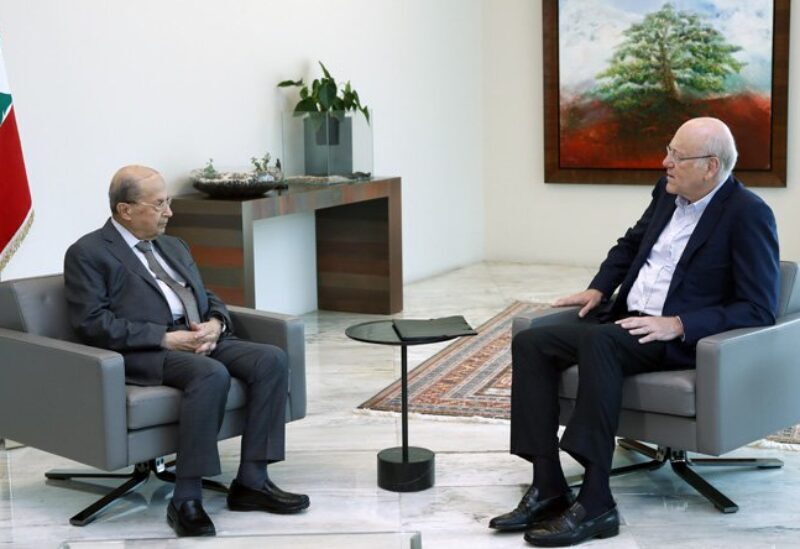 General Michel Aoun, President of the Republic, received Prime Minister Najib Mikati at Baabda Palace and led him on a viewpoint tour that addressed the country's current condition in light of recent occurrences. ‎
The enquiry also covered the outcomes of meetings held by ministerial committees tasked with following up on the many topics that the government is examining and preparing the required preparations to bring them to the Council of Ministers, which has chosen to resume its sessions soon.
The research also addressed the Lebanese-Gulf ties and the existing activity on multiple levels to solve them, based on Lebanon's desire to develop the best relations with the brotherly Arab countries in general, and Saudi Arabia and the Gulf states in particular.
President Mikati made no remarks as he exited Baabda Palace.