Culture Minister, Mountain Trail Ambassador partake in a hike along Barouk's Cedar Reserve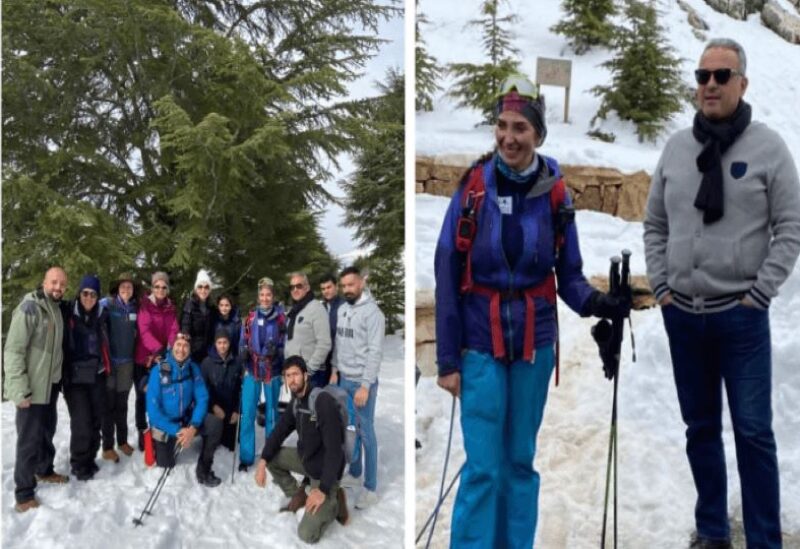 Minister of Culture, Judge Mohammad Al-Mortada, joined today the Lebanese Mountain Trail Association Ambassador Joyce Azzam and the Association's team in a hike along the "Barouk Cedar Reserve" in the Lebanese Shouf region.
Minister Al-Mortada stressed "the importance of this activity and the necessity of spreading a culture of awareness in order to shed light on our natural and archaeological wealth," appreciating "the value and beauty of the Mountain Trail," and the "distinguished work performed by the Lebanese Mountain Trail Association, which includes individuals from different segments of society."
Today's activity was a chance to discuss launching the "archaeological mountain trail project" aimed at encouraging the dissemination of cultural heritage at the national and global levels.
"The Association is made up of Lebanese youth who love our most beautiful country on earth, not only in its nature, but also in its diversity, richness, legacy, archaeological landmarks, and material and intangible heritage," the Minister said in a brief word of praise regarding the Association's efforts and hard work.
He added: "They walk the path of discovering their mountainous villages from Andakt in Akkar to Marjayoun in the South at a distance of 440 square km, sowing along their way joy, hope, and action, holding on to the land…so to them a salute of respect and appreciation!"