Defense Minister meets Qatari Ambassador, says Qatar's support to Lebanon reflects depth of fraternal ties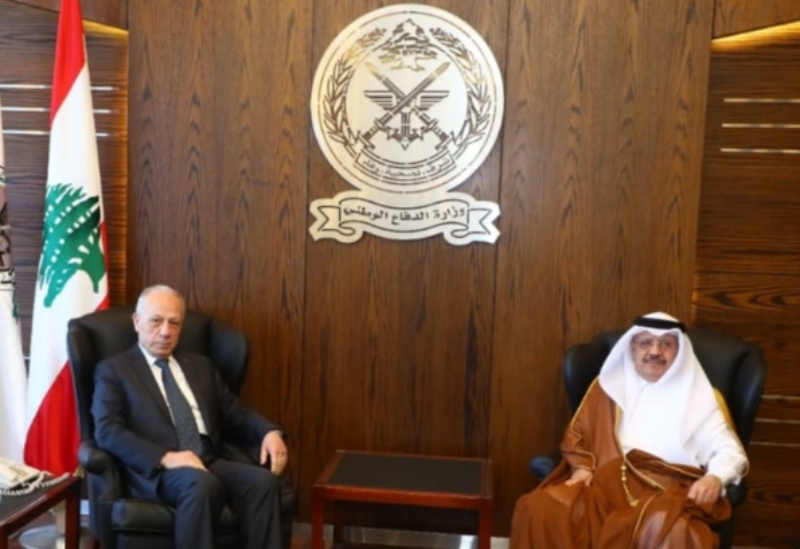 Minister of National Defense, Maurice Sleem, on Friday welcomed the Qatari Ambassador to Lebanon, Ibrahim bin Abdulaziz Al-Sahlawi, who paid him a protocol visit upon assuming his diplomatic mission in Beirut.
Talks between the pair reportedly focused on the "excellent" relations between the two countries.
For his part, Minister Sleem thanked the State of Qatar for its "permanent support for Lebanon and the Lebanese Army, which reflects the depth of the brotherly relationship that unites Lebanon and the sisterly State of Qatar."
The Minister of Defense also wished Ambassador Al-Sahlawi success in his new duties.