Derian, papal ambassador broach local and regional developments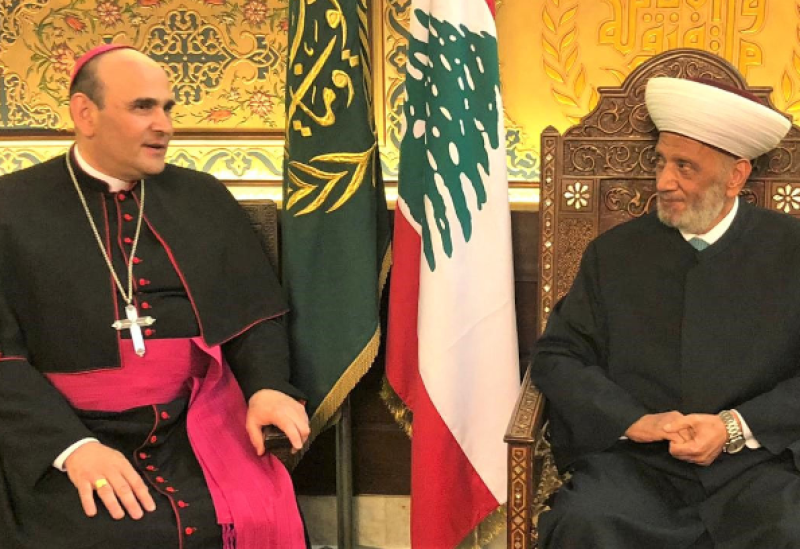 Sheikh Abdel Latif Derian, the Grand Mufti of the Lebanese Republic, welcomed Paolo Borgia, the Papal Ambassador to Lebanon, at Dar Al Fatwa on Wednesday. The two talked about regional and Lebanese issues.
Mufti Derian was informed by Ambassador Borgia that the Vatican wished to "deepen and strengthen the bonds of friendship between the two countries" during the meeting.
Mufti Derian responded by expressing how eager he was for coexistence in Lebanon.
"Lebanon cannot exist without upholding equality between Muslims and Christians," stated Derian, who also mentioned that the Lebanese Republic's equilibrium might be restored by choosing a new president.
"Lebanon endures the most dangerous and difficult conditions on its southern borders due to the permanent Israeli aggression, ongoing human rights violations in occupied Palestine, and genocidal crimes against the Palestinian people in the Gaza Strip," Derian said.