Diab requests plan on disbursing treasury advance to Higher Relief Committee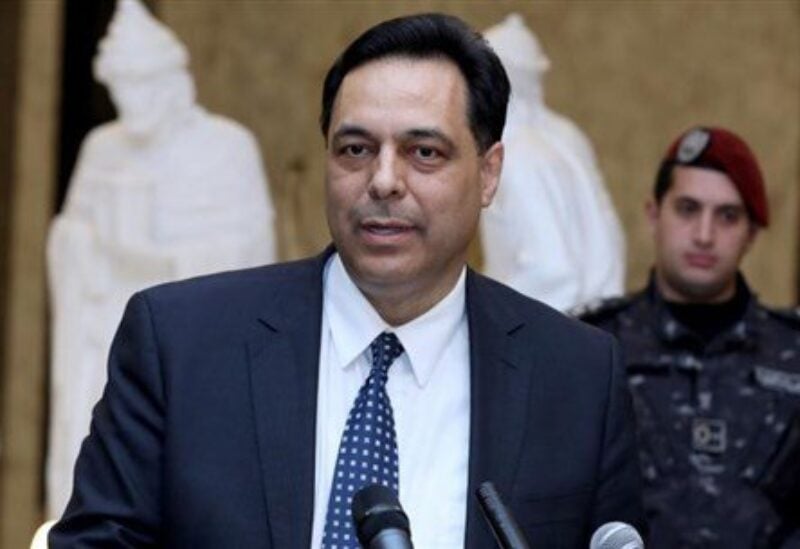 Caretaker Prime Minister, Hassan Diab, instructed Ministers of Finance, Defense, Interior, Justice, Economy and Energy, in addition to the General Directorate of State Security, to strictly follow up on the work of the joint operations room in terms of combating fuel monopoly and smuggling. In this regard, as per the directives of Premier Diab, PCM Director-General, Judge Mahmoud Makie, sent relevant Ministers a letter stating that "in continuation to recurrent meetings and relevant decisions, especially Item (a) of Decision No. 141/2020 dated 3/8/2020 (fighting hydrocarbons monopoly and exchange rate manipulation) related to combating monopoly of all types of fuels and taking measures against those who refrain from selling hydrocarbons and who violate the official pricing, as well as Decision No. 14/2021 dated 23/2/2021 which requested concerned ministers to draw up a plan aimed at combating monopoly, fraud and price manipulation, and establishing a joint operations room to implement the relevant plan. Since credit lines have been opened to secure fuels, you are requested to combat the monopoly of all types of fuels and those who refrain from selling them, as well as to strictly follow the work of the joint operations room, impose maximum penalties on those who are proven to be involved in smuggling and monopoly operations, in addition to those who are selling at prices different than the official price, and report results periodically".
Diab, also requested the elaboration of a transparent plan related to the mechanism of disbursing the treasury advance amounting to 15 billion LBP, which was given to the High Relief Committee to cover the expenses incurred as a result of the recent events in the city of Tripoli, as per the exceptional approval decree issued by the President of the Republic and the President of the Council of Ministers.