Diab: The formation of a new government remains top priority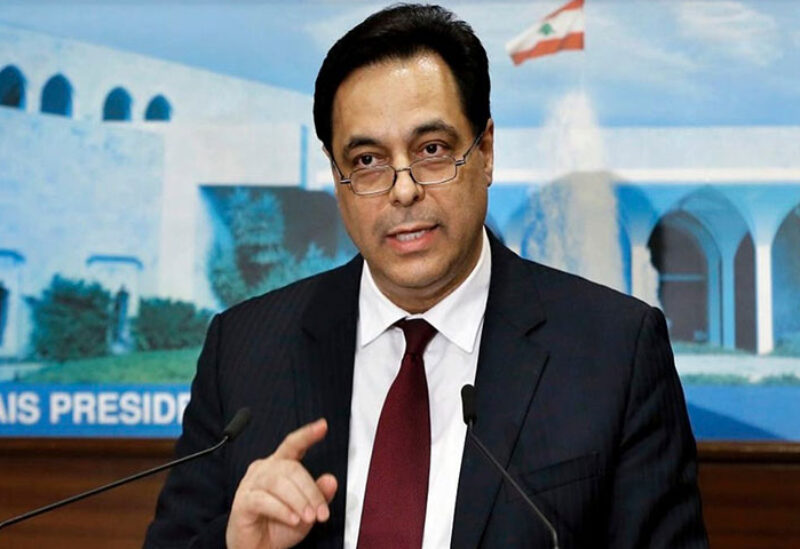 Caretaker Prime Minister, Hassan Diab, said in a statement on Wednesday: "Unfortunately, about eight months after the resignation of my government, efforts have not succeeded in forming a new cabinet to pursue the reforms initiated by our government, so as to put Lebanon on the right path to save the country from the financial, economic, social and living ordeal".
Things have gone beyond logic and reason, with cabinet formation turning into a national crisis, which exacerbates the suffering of the Lebanese in light of this frightening political vicious circle in search of settlements that did not manage to break the deadlock of cabinet formation.
Instead of everyone helping to push for the formation of a new government, the demand for activating the resigned government has increased on the one hand, and warnings against constitutional violation have been issued on the other hand, with some accusing us of failing to conduct government business.
The controversy over the powers of the caretaker government confirms the need for a constitutional interpretation that defines the limits and the role of the resigned government in light of the current reality resulting from the delay in government formation. The esteemed parliament is in charge of making such an interpretation, for it exclusively possesses this right, as it has previously affirmed.
As for the conduct of business, the caretaker government did not shy away from carrying out its duties to the maximum extent possible, and ministerial work did not stop in all ministries, as well as with regard to the presidency of the Council of Ministers. The crisis is exacerbating and increasing pressures on the Lebanese. Various sectors are clearly struggling, which is an indicator of the severity of the crisis that requires giving the national interest precedence over any other consideration.
The formation of a new government remains a top priority today, and all relevant parties must cooperate to achieve this national mission.