Diab to diplomats: "Save Lebanon before it's too late."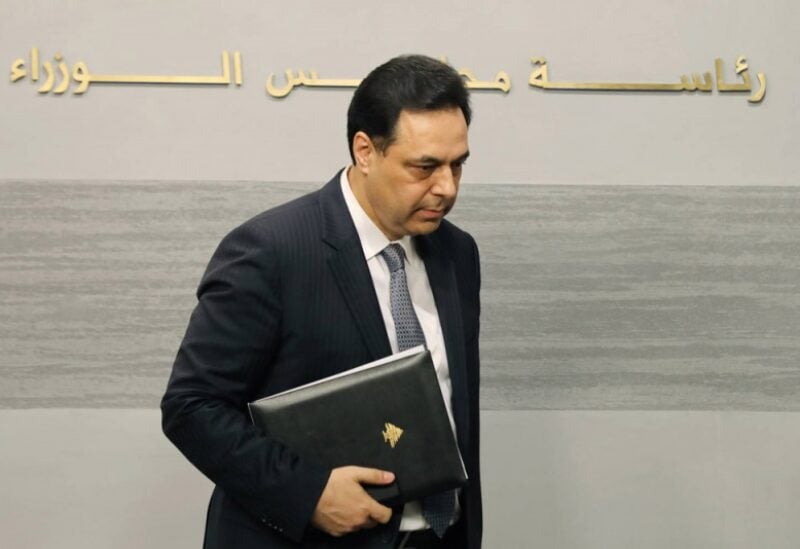 "While we are meeting here, there are queues of cars standing in front of gas stations on the streets  and there are those in pharmacies looking for a medicine  pill and a can of infant formula, and at home, Lebanese live without electricity " said Caretaker Prime Minister Hassan Diab during his meeting with a number of ambassadors and diplomatic missions.
he added: "The picture has become clear: Lebanon and the Lebanese are on the brink of a disaster, but when the major impact occurs, its repercussions will resonate inside and outside Lebanon's geography, on both short and long terms, on land and at sea. No one will be able to isolate themselves from the danger of Lebanon's collapse."
Diab continued: "We have heard many repeated calls to link Lebanon's assistance to reforms. Yes, Lebanon needs financial and administrative reforms. The government, and before its resignation, had taken many decisions and developed an integrated recovery plan with financial and economic reforms, I call on the world to save Lebanon, and I appeal to our brothers and friends to stand with the Lebanese. And not to hold the Lebanese people the accountability for the crimes of the corrupt."
He concluded by saying:  "I call upon you to be the messengers of Lebanon in your countries, to explain this gloomy picture, and to help us convey our message to your countries and institutions: Save Lebanon before it is too late.