Dissidents from the relatives of the port's victims: We are requesting that Al-Bitar be dismissed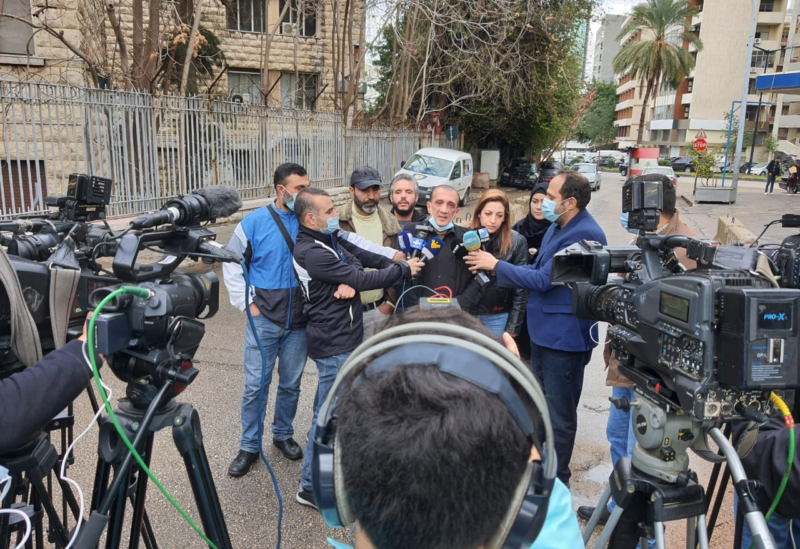 The Constituent Assembly for the Reunion of the Families of the Martyrs and Victims of the Beirut Port Explosion launched a new move with the aim of activating its role in keeping pace with the investigations into the port explosion file.
The committee, which includes six members of the families of the victims of the port explosion, who defected from the families' committee following the Tayouneh events under direct pressure from "Hezbollah." They met this afternoon, the President of the Supreme Judicial Council, Judge Suhail Abboud, and discussed with him the latest developments related to the investigation, and their vision for the future of this file.
Following the meeting, the commission's spokesman, Ibrahim Hoteit, stated that the visit came to review President Abboud in the previous correspondence we sent through the Ministry of Justice, in which we requested the appointment of a replacement judge for Bitar, because the latter's policy is no longer acceptable because it is a discretionary and invalid policy.
He asked: Why did Judge Bitar ignore politicians and military leaders who were aware of the presence of ammonium nitrate in the port? And why did he not summon them for investigation? Noting that former PM Saad Hariri had previously paid a visit to the port of Beirut and held a press conference there, and he has security agencies that supposedly informed him of the presence of nitrates. Also, the former Minister, Ashraf Rifi, received a letter in this regard from the former Head of Discriminatory Public Prosecution Department, Samir Hammoud, and they were not summoned and interrogated, as well as ignoring the responsibility of the former and current army commander.
Hoteit confirmed that the commission members informed Judge Abboud that they intend to request the dismissal of Judge Bitar from the case in order to serve the case and access to justice, rejecting the demonization of the families of the port's martyrs and admitting that there is dissent among the families of the victims due to the politicization of the file, he criticized the absence of some media outlets from covering their movements.