Dollar exchange rate steady at 22,600 LBP on Saturday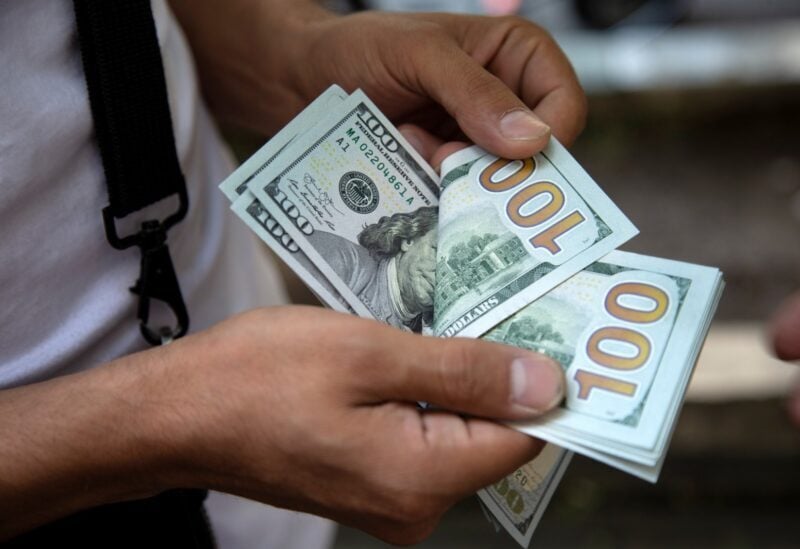 On Saturday morning, the black-market registered a slight increase ranging between 22,600 Lebanese pounds for purchase and 22,650 LBP for sale.
Economic Expert, Jassem Ajaka told Sawt Beirut International that the reason behind this sudden and rapid rise, is due to the increasing demand for the dollar on the black market apart from Sayrafa's platform. Demand is coming from traders who are in dire need for dollars to import goods and foodstuffs, amid the high prices of commodities globally. He also considered that there are certain political calculations behind the increase in demand for the dollar in order to prove that the Central Bank's measures are unfavorable.
The Central Bank Governor Riad Salameh announced in a statement on February 23 that the Central Council agreed to extend Circular No. 161 until the end of March 2022, and this circular is subject to renewal.
Salameh confirmed that dealing in US dollar banknotes against Lebanese pound banknotes continues with banks without a specific ceiling on the price of the "Sayrafa" platform.
The rating agency "Moody's" had previously announced that "the Central Bank's recent decision, to sell fresh dollars at Sayrafa's exchange rate, will not achieve long-term stability in the exchange rate, and will not change the inflation levels, amid the absence of any financing agreement with the International Monetary Fund stipulated with a comprehensive debt restructuring."
The Lebanese pound has lost more than 93 percent of its value since summer 2019, when it began breaking away from the exchange rate of 1,500 LBP to the dollar, which has been pegged since 1997.