Eight universities in Lebanon to acquire Pfizer vaccine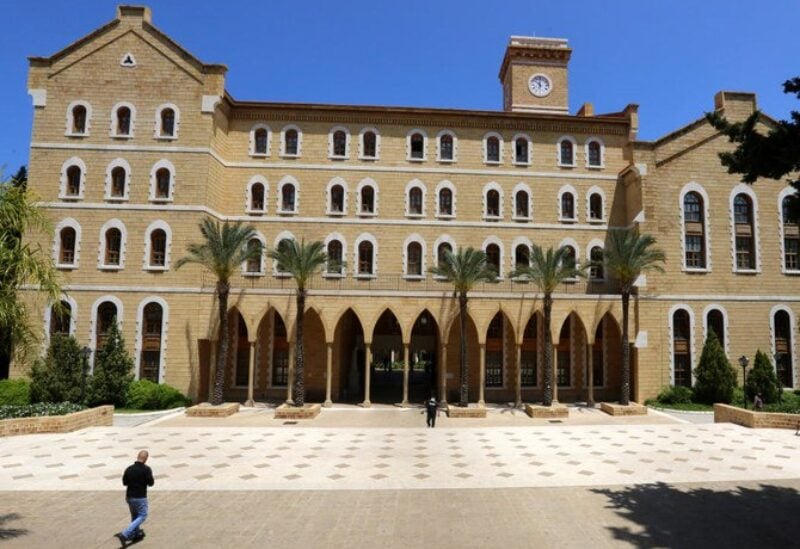 BEIRUT: Eight universities in Lebanon will start acquiring COVID-19 vaccines privately, seeking to kick-off the new academic year in-person, as they signed agreements with the Health Ministry on Friday, the Daily Star reported.
Caretaker Health Minister Hamad Hasan signed agreements that will allow 8 universities to purchase the Pfizer-BioNTech vaccine for their staff and students. Last month, he announced that 750,000 doses of the Pfizer vaccine will be directed to the private sector.
Nearly 320,000 jabs will be divided between the Lebanese American University (LAU), the American University of Beirut (AUB), the Universite Saint Joseph (USJ) and the Saint Georges Hospital University. The Lebanese University (LU) is set to receive 50,000 shots, while the Beirut Arab University will receive 15,000, Balamand University and the Holy Spirit University of Kaslik 10,000.
The universities make their payments to the Health Ministry and all those who take their vaccine through their university are required to register on the government's electronic platform.
The Pfizer vaccines are slated to arrive between July and September.
Hasan also announced that a walk-in system to receive vaccines will be implemented nationwide starting June.
Appointment cancellations have become common lately as some people have become hesitant to receive the Oxford-AstraZeneca vaccine due to studies pointing out to the rare blood clots forming in the brain.