Enemy forces shoot at Palestinian demonstrators after climbing over border concrete wall in Adaisseh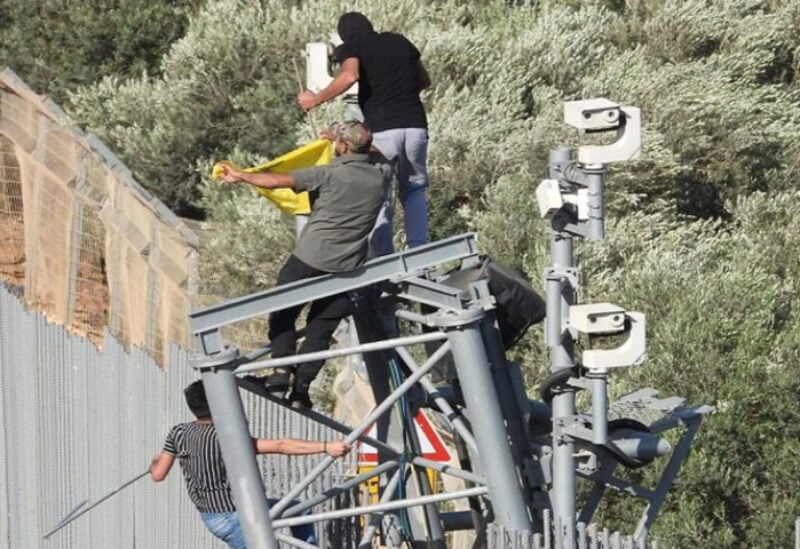 The Israeli enemy forces opened fire at Palestinian demonstrators this afternoon (Sunday), as they climbed the concrete wall separating Lebanon and occupied Palestine in the southern town of Adaisseh .
The Israeli army uprooted the spy cameras installed on the iron tower above the wall, NNA correspondent in Marjayoun reported.
The enemy forces also launched a "drone" over the concrete wall at the "Panorama" point in the aforementioned town.
As a result of this, the Palestinian Abdul Qadir M. fell after being shot from the top of the concrete wall on the border of Adaisseh, but without being injured.
Abdul Qadir was immediately taken to Marjayoun Governmental Hospital.