Energy Minister meets with U.S. Ambassador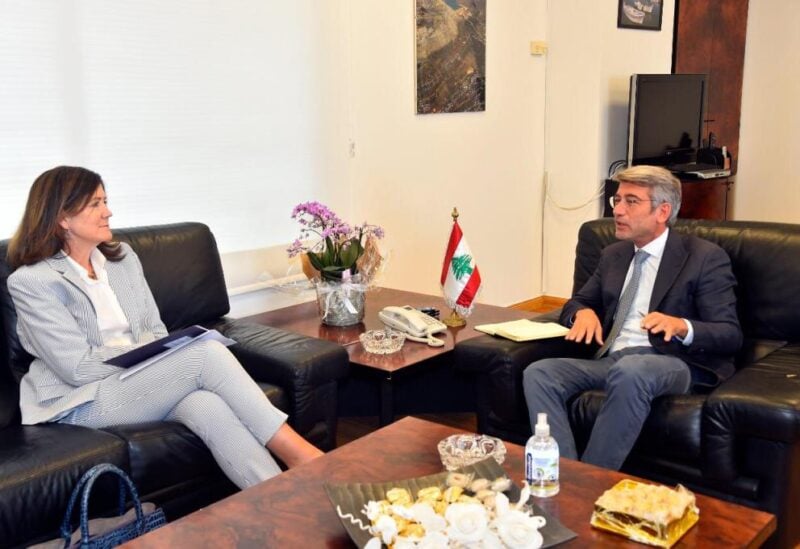 Minister of Energy and Water Resources, Tarek Fayad, received U.S. Ambassador to Lebanon, Dorothy Shea, at his ministry office on Friday.
The meeting — which lasted for more than an hour — reportedly touched on the bilateral relations between the two countries and the role played by the U.S. in supporting Lebanon in this critical phase, especially in the field of energy.
Fayad also briefed his guest of the outcome of his contacts with his counterparts in Egypt, Jordan and Syria.