Families of Beirut blast victims accuse Former PM of evading investigation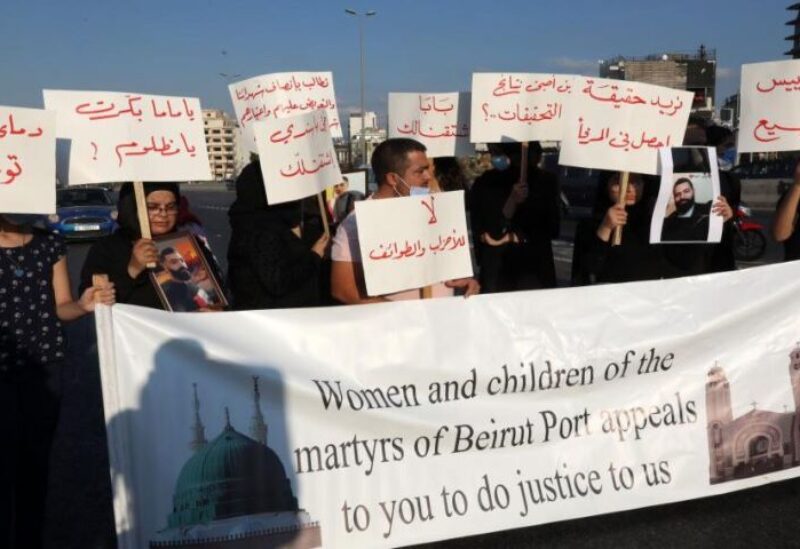 The families of the martyrs of the Beirut port blast considered that the departure of the Former Prime Minister Hassan Diab from Lebanon, while a hearing session was set for interrogating him on September 20, is an insult to the judiciary, and to the rights of the victims.
The families found that this departure would not have taken place without the discourse of immunities and impunity that has been popularized by political forces since last July, that is, since the judicial investigator issued requests for permission to prosecute deputies and public officials.
They said, "It has become clear to us that the attorney general at the Court of Cassation, Ghassan Khoury, who is the right arm of the Head of Prosecution Department at the Court of Cassation, Ghassan Oweidat, is deliberately obstructing the file, increasing the reasons for suspicion of his impartiality."
The latest evidence for this is the delay in implementing the summons for Diab and his failure to comment on the memorandum of formal defenses submitted by former Minister Youssef Fenianos, which hinders the follow-up of the latter's prosecution and interrogation. This deliberate delay suggests as if there is collusion between the Court of Cassation and one of the suspects in an effort to smuggle him from justice. It is complicity that we cannot stand idly by."
The families also called on the Court of Cassation to expedite the dismissal of Khoury, warning the entire general public of the seriousness of what the Court of Cassation is committing against everyone. What is happening in the Port case is one example of what is occurs in all other issues that concern all people, and they affirmed that they will not allow and will not accept more procrastination, considering that everyone should bear responsibility for their reactions.