Fayad tackles with Ambassadors of India and Poland prospects of cooperation in electricity and water sectors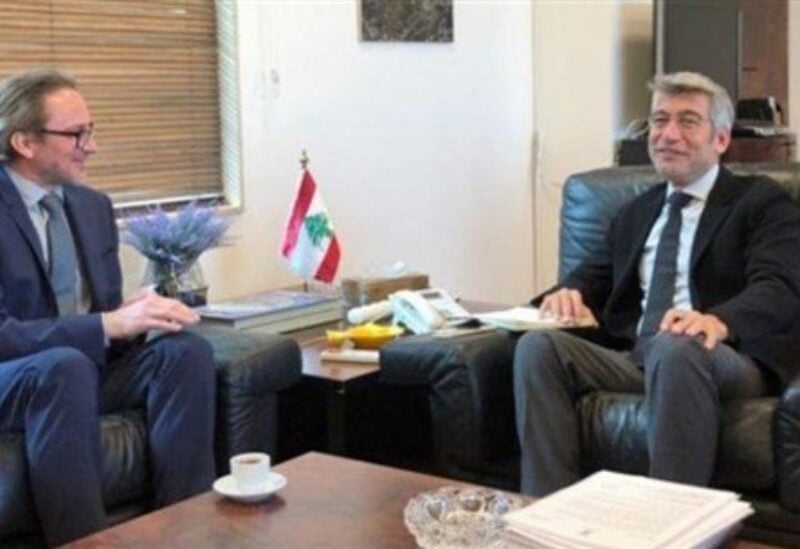 Minister of Energy and Water, Walid Fayad, welcomed on Tuesday India's Ambassador to Lebanon, Sohail Ajaz Khan, and they discussed means of cooperation between the two countries, especially the follow-up to Lebanon's accession to the International Solar Alliance (ISA) launched and supported globally by the Indian state. The number of its affiliated countries is 99, the last of which is the United States of America.
The two sides agreed, according to a statement by the Ministry of Energy, to "establish a quick mechanism to benefit from opportunities for financing some projects in the fields of energy and water through Indian financing programs, especially the financial credit line program that India uses in a number of developing countries."
Minister Fayad also met with Poland's Ambassador to Lebanon, Shmislav Nesiewski, and they discussed the prospects of cooperation in the electricity and water sectors, in light of Poland's advancement experience, since 2005 and until present, by relying on administrative decentralization as a solution to sustaining these two sectors.
The meeting also dealt with "the issue of rehabilitating the building of the Electricité du Liban Corporation, preserving it from an architectural point of view, and benefiting from modern technology to produce electricity from renewable energies through its façade without interfering with its external engineering."