Fayyad meets Iraq's Interim Electricity Minister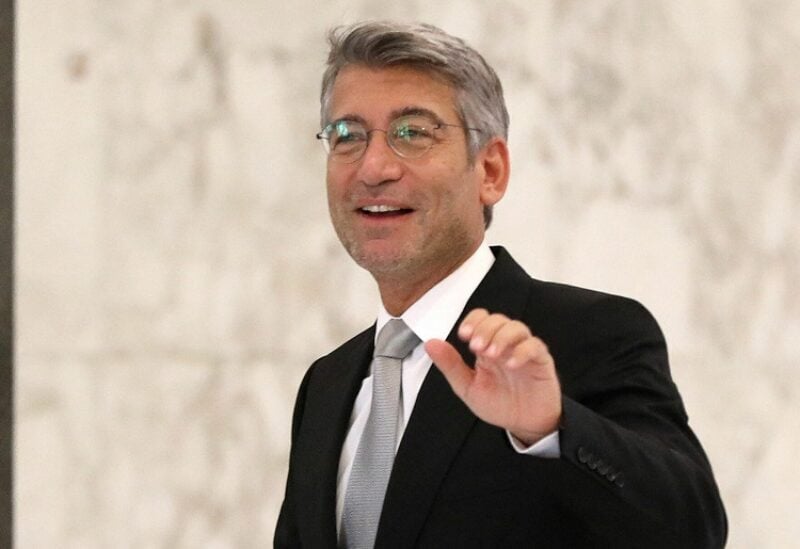 Caretaker Minister of Energy Walid Fayyad met on Tuesday with the Iraqi Interim Minister of Electricity, Adel Karim, in Baghdad, Iraq, where they discussed issues of common interest between the two ministries in the two brotherly countries.
Fayyad, arrived in Baghdad in the evening on an official two-day visit. He was received at the airport by the head of the honorary mission, the Senior Undersecretary at the Iraqi Oil Ministry, Dr. Hamid Al-Zobaie, and the Lebanese ambassador to Iraq, Ali Al-Habhab.
Minister Fayyad and the accompanying delegation moved to the guesthouse in Baghdad, where he was received by the Iraqi Oil Minister, Engineer Ihsan Abdul-Jabbar Ismail. The two ministers held an initial preparatory meeting for a series of talks that Fayyad will hold in Baghdad today in the framework of joint cooperation between Lebanon and Iraq, especially in terms of extending and developing the signed contract and strengthening partnership in the field of continued supply of fuel for the production plants of the Electricité du Liban.
That Minister Fayyad will meet today in Baghdad, the Ministers of Oil and Finance, and the President of the Central Bank.