Fire erupts in Majdal Anjar (Video)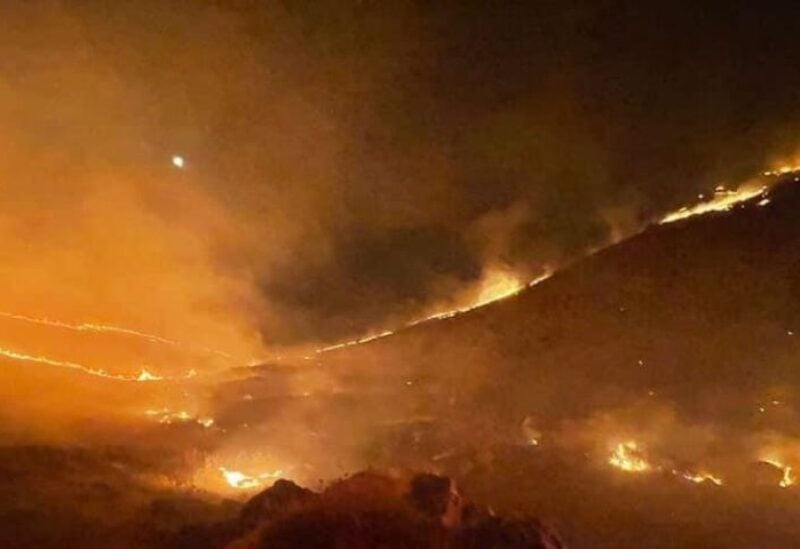 A large fire broke out in Majdal Anjar in the eastern mountain chain. Photos revealed showed the severity of the fire that threatened dozens of hectares, while the Civil Defense members unable to access the place.
Videos and pictures showed how the fire engulfed the eastern chain in the area called Wadi Anjar, threatening tens of hectares in the area separating Masnaa and Anjar, adjacent to the Syrian border.
Civil Defense teams and their mechanisms were unable to reach it to extinguish the fire.