Former prime ministers dismiss Bitar's decision against Diab "public insult to PM's post"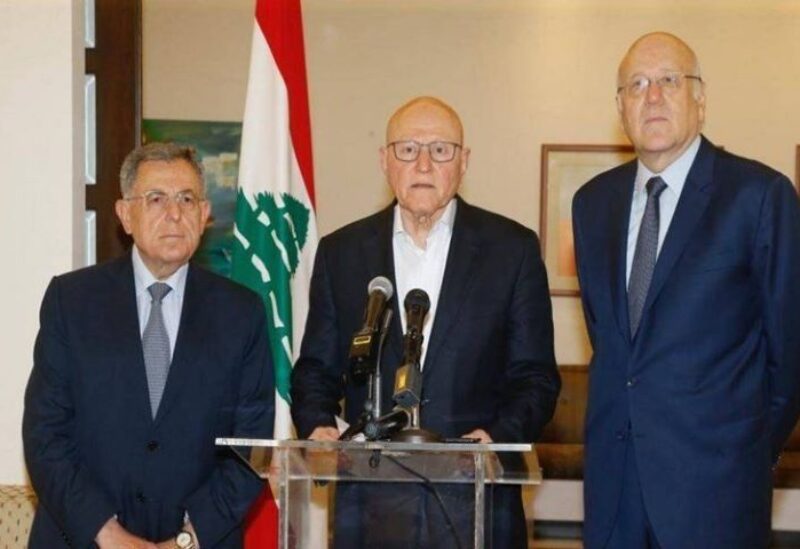 Former prime ministers: Najib Mikati, Fouad Siniora, Saad Hariri, and Tammam Salam, on Thursday issued a statement in the wake of the most recent developments that resulted after judicial investigator, Judge Tarek Al-Bitar, has summoned caretaker Prime Minister, Hassan Diab, over Beirut Port blast.
"Never in the history of Lebanon has a document of summons been recorded against a Lebanese Prime Minister similar to that of Judge Tarek Al-Bitar," the statement read.
"This precedent is dangerous in all political, national, and constitutional dimensions, and it reflects a measure that's far from being innocent, as it takes advantage of the law and the anger of the families of the victims of this heinous crime in order to undermine the position of the prime minister. Yet, none of the other higher positions in the Lebanese state, which are publicly being referred to as responsible for this crime, are being treated the same," the statement said.
"This procedure is fraught with political suspicions because it reveals continuous attempts to overturn the Taif Agreement and undermine the prestige of the prime minister's post," the statement added.