Geagea: "Demonic alliance" between Hezbollah, FPM responsible for Lebanon's tragic situation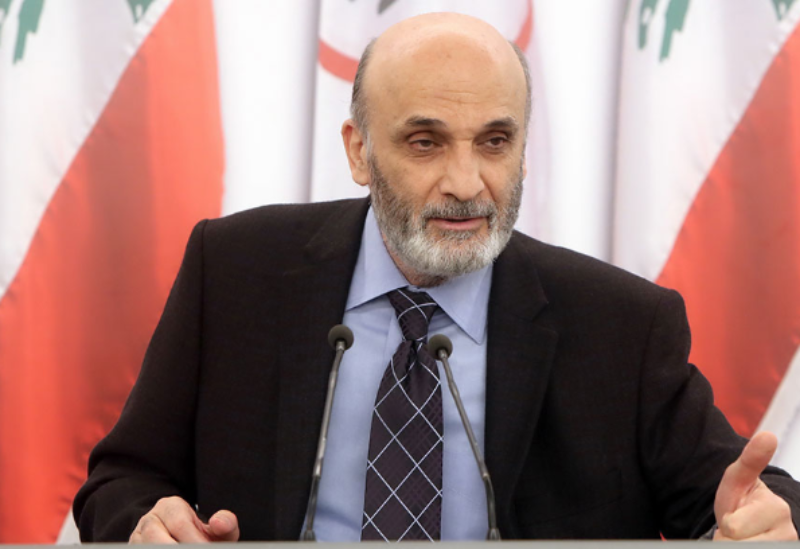 Lebanese Forces Party leader, Samir Geagea, on Tuesday blamed what he described as the "demonic alliance" between Hezbollah and the Free Patriotic Movement for the tragic situation in Lebanon.
Moreover, Geagea noted that the Lebanese government spent more than its revenues, and then filled the growing deficit from the Central Bank's funds.
"The Central Bank's lending of the state violates the law, but we will not let this behavior persist," he added, pointing out that the Lebanese state has enough resources to secure the sums it is trying to collect from the Central Bank.
"More than a billion dollars are wasted annually from taxes that are not collected, and fraudulence is skyrocketing at customs," Geagea added.
He further pointed to the rampant smuggling of fuel from Syria to Lebanon, "which makes the state lose millions."
On another note, the LF leader lauded the stances of the new Central Bank governance. "I tell Mansouri and the deputy governors that the newly launched principles are good, and I hope that the Central Bank will not lend the state anymore," Geagea added.