Ghayad: Papal action towards International Community to save Lebanon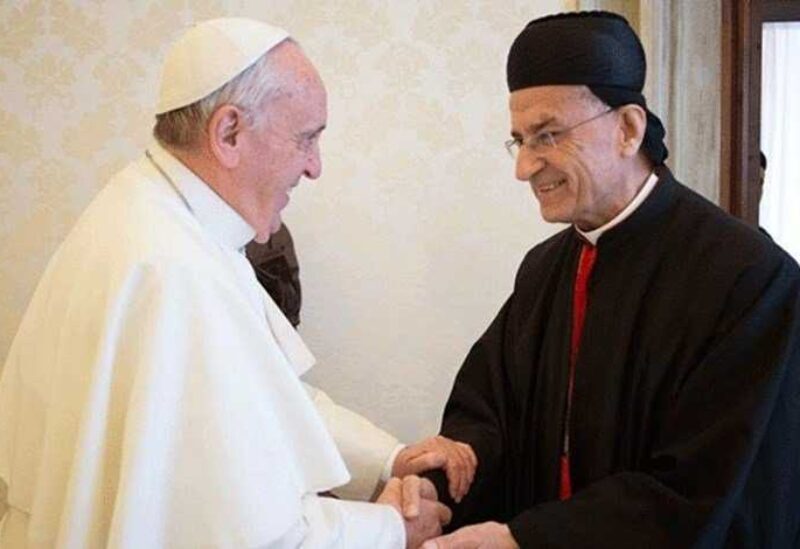 Maronite Patriarch, Cardinal Mar Bechara Boutros Al-Rahi, will leave for Rome on the 29th of this month to attend the meeting called by His Holiness Pope Francis, to heads of Christian churches in Lebanon, for a day of prayer and reflection, as to return back on July 3rd.
Bkerke's media official Walid Ghayyad told Al Markaziya, "The Pope wanted this meeting to be a kind of special gesture towards Lebanon, and a day of joint prayer for Lebanon and the Middle East.
He stressed, "The Vatican did not ask for a unified paper of recommendation, but the patriarchs met in Bkerke last week in order to unify ideas and and focus on some basic matters," noting that "it is not required to put together a unified paper, interventions will be permissible. Patriarch Al-Rahi will raise several points and will talk about impartiality and the international conference."
Ghayyad pointed out that the Vatican was keen on Lebanon's message and role, and the active Christians' role and presence in Lebanon and the East, asserting that "the Vatican has its diplomatic methods, and that it will move after this meeting through its diplomacy towards the international community to raise Lebanon's issue".
In parallel, special information for "AL-Markaziya" stated that some parishes have already been preparing prayer gatherings to keep pace with the event via screens, by live broadcasting,  to listen to the Pope's speech and to participate in the prayers for Lebanon, according to the "AL-Markaziya".