Guterres from Beirut Airport: I am here today in solidarity with Lebanon and its people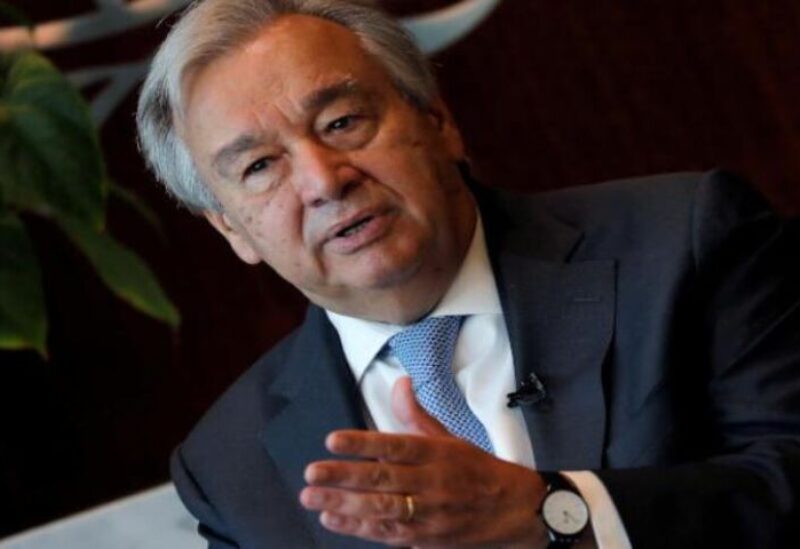 United Nations Secretary-General, Antonio Guterres, arrived in Beirut this afternoon coming from Paris, beginning an official visit to Lebanon that will last till upcoming Wednesday, during which he will meet with President of the Republic, General Michel Aoun, House Speaker Nabih Berri, and Prime Minister Najib Mikati, in addition to a number of spiritual leaders and representatives of civil society to express solidarity with Lebanon and its people.
"It is not my first visit to Lebanon. I have visited it before, and I am here today in solidarity with Lebanon and the Lebanese people," Guterres said upon arrival.
During the visit, Guterres is scheduled to observe a minute of silence at the port of Beirut, in honor of the souls of the victims of the port explosion. He will also conduct field visits to meet those affected by the multiple crises facing Lebanon, and check on the UNIFIL peacekeeping forces operating in south Lebanon and tour the Blue Line.
Amidst strict security measures at Beirut airport, the UN Secretary-General was greeted upon arrival by Minister of Foreign Affairs and Emigrants Abdallah Bou Habib; Lebanon's Permanent Representative at the United Nations, Ambassador Amal Mudallali; UN Special Coordinator for Lebanon Joanna Wronecka, and Director of Protocol at the Ministry of Foreign Affairs, Abeer Ali.