Guterres: Extremist groups should not be an alternative for the Lebanese state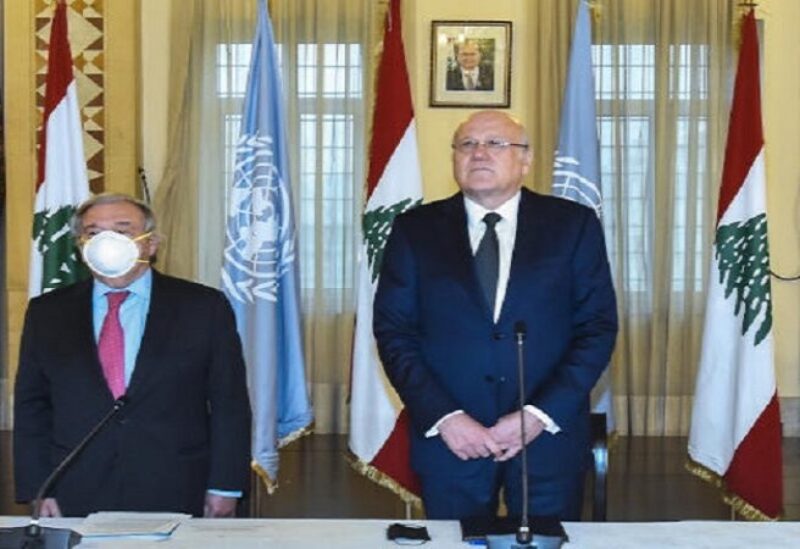 United Nations Secretary-General Antonio Guterres considered that extremist groups; Shiite or Sunni, should not be an alternative to the Lebanese state.
In an interview with Asharq Al-Awsat, Guterres described the current situation in Lebanon as sad and "heartbreaking," calling on the country's political leaders to unite to carry out "fundamental reforms."
He said that "Lebanon needs deep reforms, and to be a country without corruption," and demanded "Hezbollah" to become a political party like others in the country.
Guterres stressed that the Lebanese army "needs huge investments in advanced equipment," stressing "the need to be able to solve the problems related to the entire Blue Line (at the southern border with Israel), and other small arguments, as well as not allowing extremist groups, whether Shiite or Sunni to be an alternative to the state.
He appealed to the Gulf states to "be part of Lebanon's recovery," saying that "Lebanon needs a new social contract that allows rebuilding the middle class that has been eliminated."