Hamieh meets Turkish Ministers Of Transport, Environment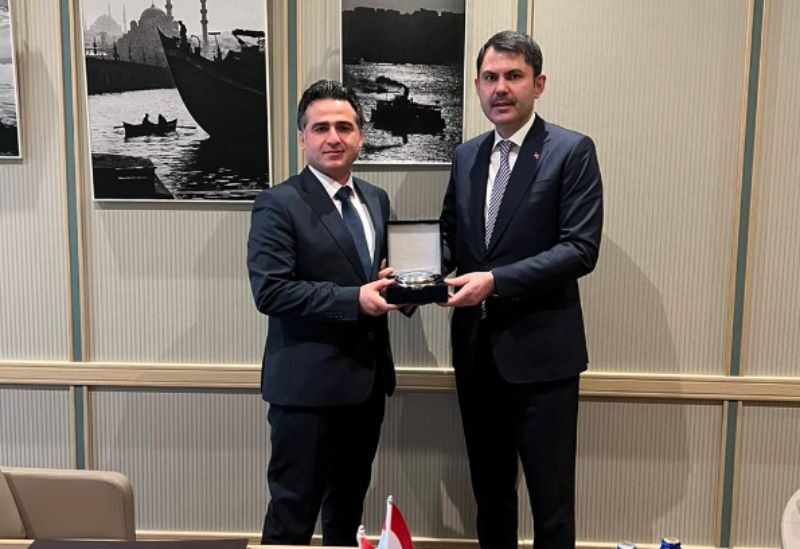 Minister of Public Works and Transportation, Ali Hamieh, held on Wednesday two consecutive meetings with Turkish Minister of Transport and Infrastructure Adil Karaismailoglu and Turkish Minister of Environment Murat Kurum.
With Minister Karaismailoglu, Hamieh discussed an array of projects and affairs, in addition to the means to improve bilateral agreements concluded between the two countries in the field of land and maritime transportation.
The pair also tackled Lebanon railways reactivation project.
As for the talks with Minister Kurum, they focused on the bilateral cooperation between Lebanon and Turkey in the field of urbanism and the related services.