Handover ceremony at Ministry of Public Health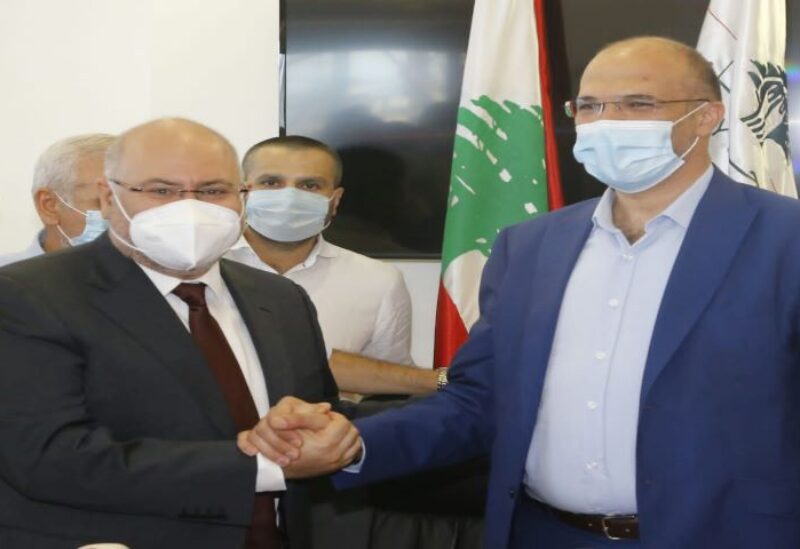 A handover ceremony took place on Wednesday at the Public Health Ministry between former Minister, Dr. Hamad Hassan, and newly appointed Minister, Dr. Firas Abiad, in the presence of the Ministry's heads of directorates and departments as well as the staff.
The handover ceremony was preceded by a bilateral meeting between Hassan and Abiad in the office of the Minister of Public Health.
In his delivered word, former Minister Hassan listed the most prominent achievements during his term of office, stressing that the ministry has managed  to present a model for restoring the citizens' confidence.
The newly appointed Minister Abiad, in turn, underlined that the Ministry's prime concern would be servicing the Lebanese people and achieving their interests.