Hassan hails Palestinian sacrifices during Arab Health Council's virtual meeting,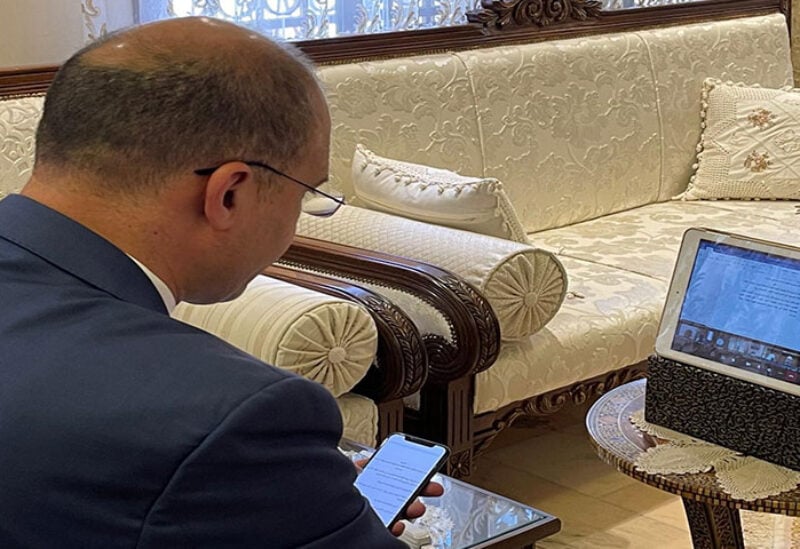 Caretaker Public Health Minister, Hamad Hassan, paid tribute and reverence to the "sacrifices and heroism of the Palestinian people," stressing that "the international community must oblige the Zionist enemy to lift its unjust blockade off Gaza and stop its racist practices in occupied Jerusalem, and compensate for targeting the health system in occupied Palestine."
Hassan's words came during his participation in the 55th regular session of the Council of Arab Health Ministers which was held via "video conferencing" earlier today. Conferees tackled the Council's unified speech to be delivered before the next session of the General Assembly of the World Health Organization, which will focus on the violations and inhuman practices committed by the Israeli enemy in the occupied Palestinian territories, and their devastating effects on the health conditions in the State of Palestine.
The Arab ministers also discussed setting-up an executive Arab strategy to obtain COVID-19 vaccines.
In this regard, Hassan pointed to "the negative effects of some propaganda and confusion against certain vaccines used by the WHO's Kovacs platform." Accordingly, he highlighted the importance of the organization's developing a transparent advertising and scientific strategy that clarifies to the public the relevant facts, so as not to hinder the community immunization plans put into effect in the Arab countries.
He also hoped for "coordination between Arab health ministers in their efforts to unify health procedures and standards followed at borders and land, sea and air crossings, in order to confirm measures to prevent the Coronavirus without having a negative impact on the commercial and tourism wheel that has slowed down significantly under the weight of the pandemic."