Hassan raids warehouse in Sed Al Bouchrieh amid shortage of medical supplies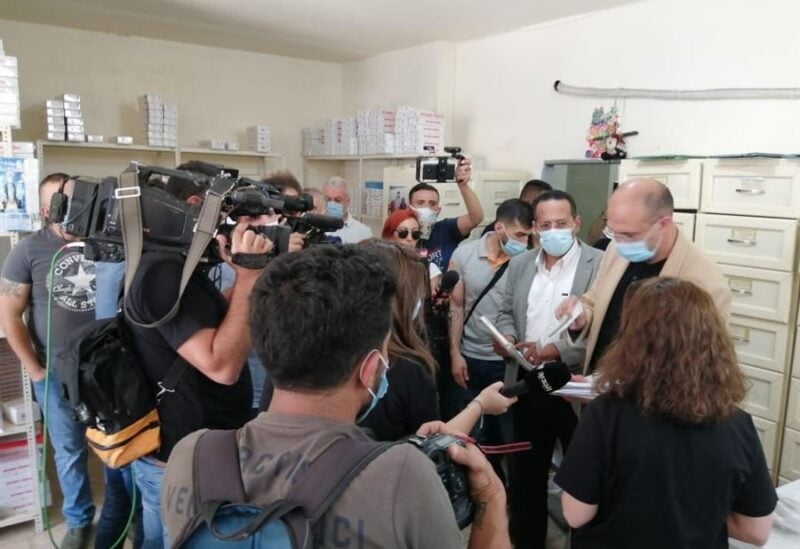 Lebanon's caretaker Health Minister Hamad Hassan raided on Friday a warehouse of orthopedic medical equipment in the region of Sed Al Bouchrieh and detected a manipulation of the price of subsidized equipment by a large margin that exceeded 1,500%.
The warehouse's owner denied the accusation, saying that he abides by the prices set by the National Social Security Fund (NSSF) in Lebanese pounds.
Hassan said he will follow up on the matter with the NSSF's administration, adding "it is unacceptable to see what should be for $27 being priced at $509 and what should be for $49 priced at $526."
"This will be referred to the financial public prosecution because what's happening is not legitimate but rather, it's theft," Hassan said, noting that the perpetrator should be revealed, whether it is the warehouse's owner or the hospital, and should be held to account.
The minister's move comes as Lebanon is grappling with a severe shortage of medial supplies with some pharmacies holding a two-day strike in protest of the dire situation.
Lebanon's health care system has been hit hard by the country's economic situation, with some hospitals halting non-urgent surgeries, laboratories running out of test kits and doctors warning in recent days that they may even run out of anesthesia for operations.
Hospitals announced on Thursday that they may be compelled to stop kidney dialysis treatment as of next week.