Hassan represents Aoun at launch of Lions Dialysis Center at Bouar Hospital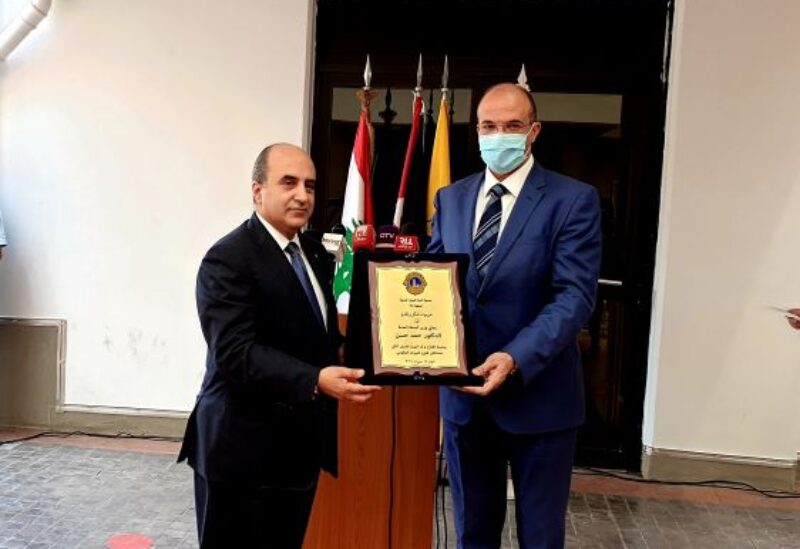 Jean-Claude Saadeh, Governor of the International Lions Clubs Association, Zone 153 (Lebanon, Jordan, and Palestine), opened the Lions Dialysis Center at Bouar Governmental Hospital, which has eight seats and eight dialysis equipment. General Michel Aoun, President of the Republic, presided over the inauguration ceremony, which was attended by interim Minister of Public Health Hamad Hassan.
The center was made possible thanks to a donation from the Lions Clubs International Foundation (LCIF), financial assistance from four Lyons clubs, and a financial contribution from MP Roger Azar, a member of the Strong Lebanon bloc.
In his address, Hassan called upon President Aoun, in the name of the Lebanese society and in the name of values, to offer unyielding "support and assistance so we can bring our citizens (…) safe to shore. Fighting corruption necessitates a solid core. (…) Only when crises and adversities strike can you tell what a person is made of. We are your partners, Your Excellency."
"With the President of the Republic's unwavering support and in light of its responsibilities and duties to protect the health sector and ensure the continuity and provision of the best medical services, the ministry will spare no effort to develop this sector and continue to help all segments of Lebanese society and to ensure the comprehensiveness and development of the health sector," he stated.